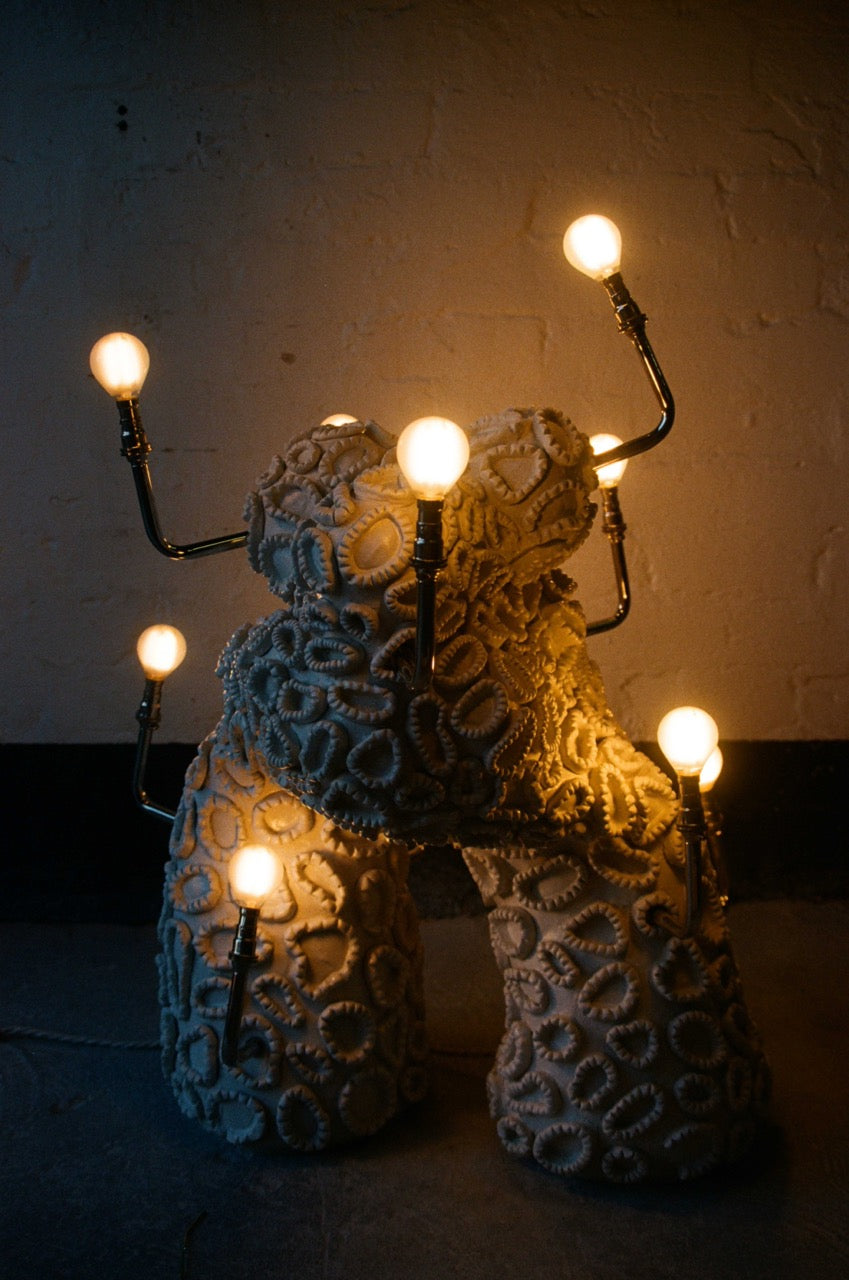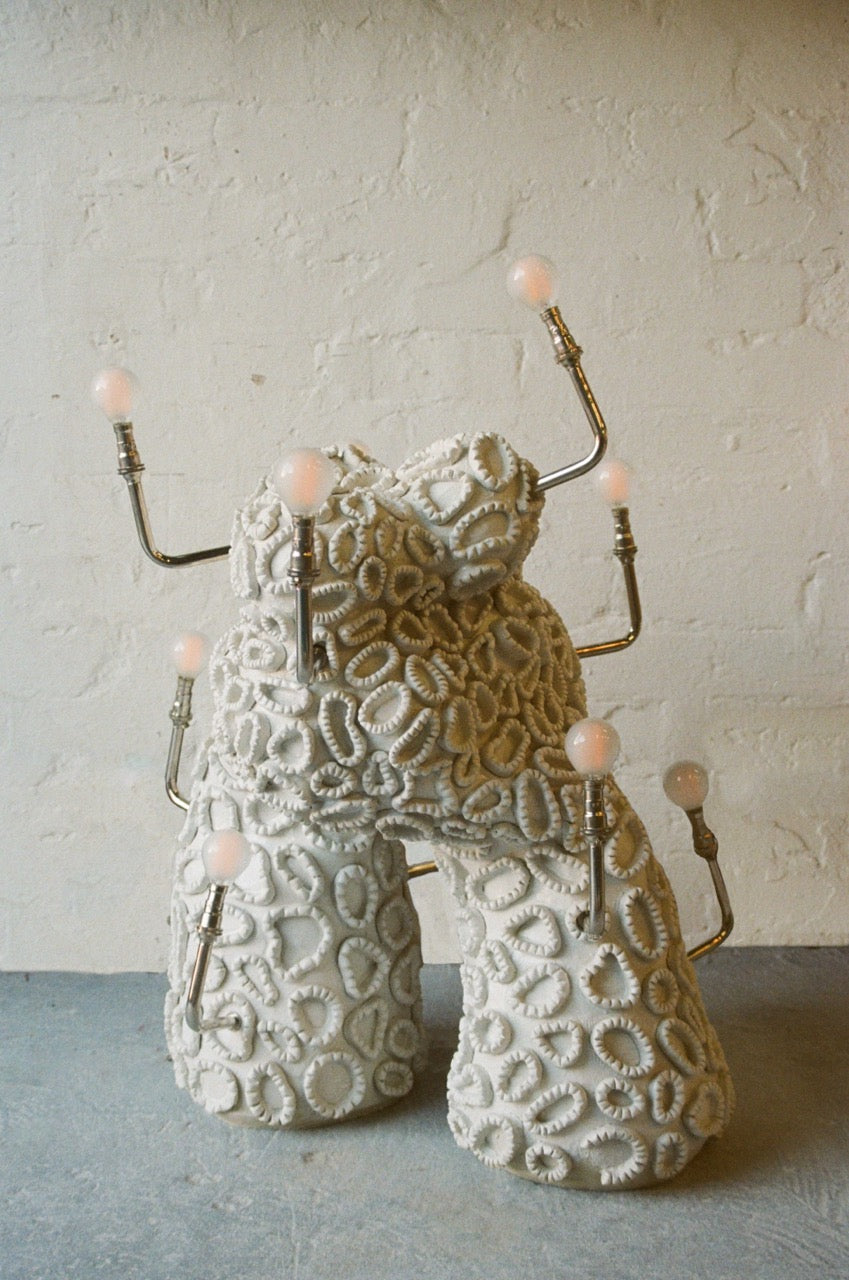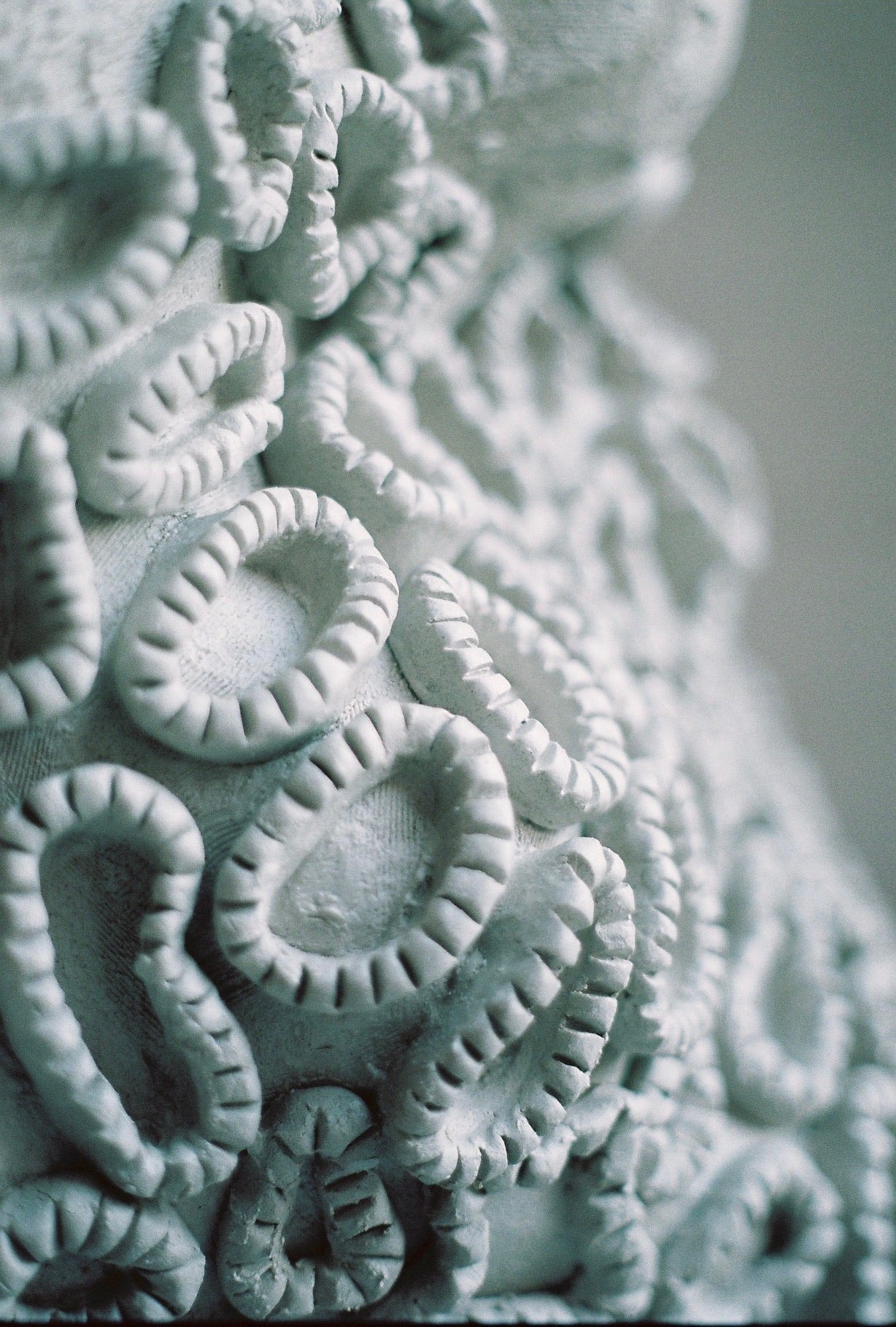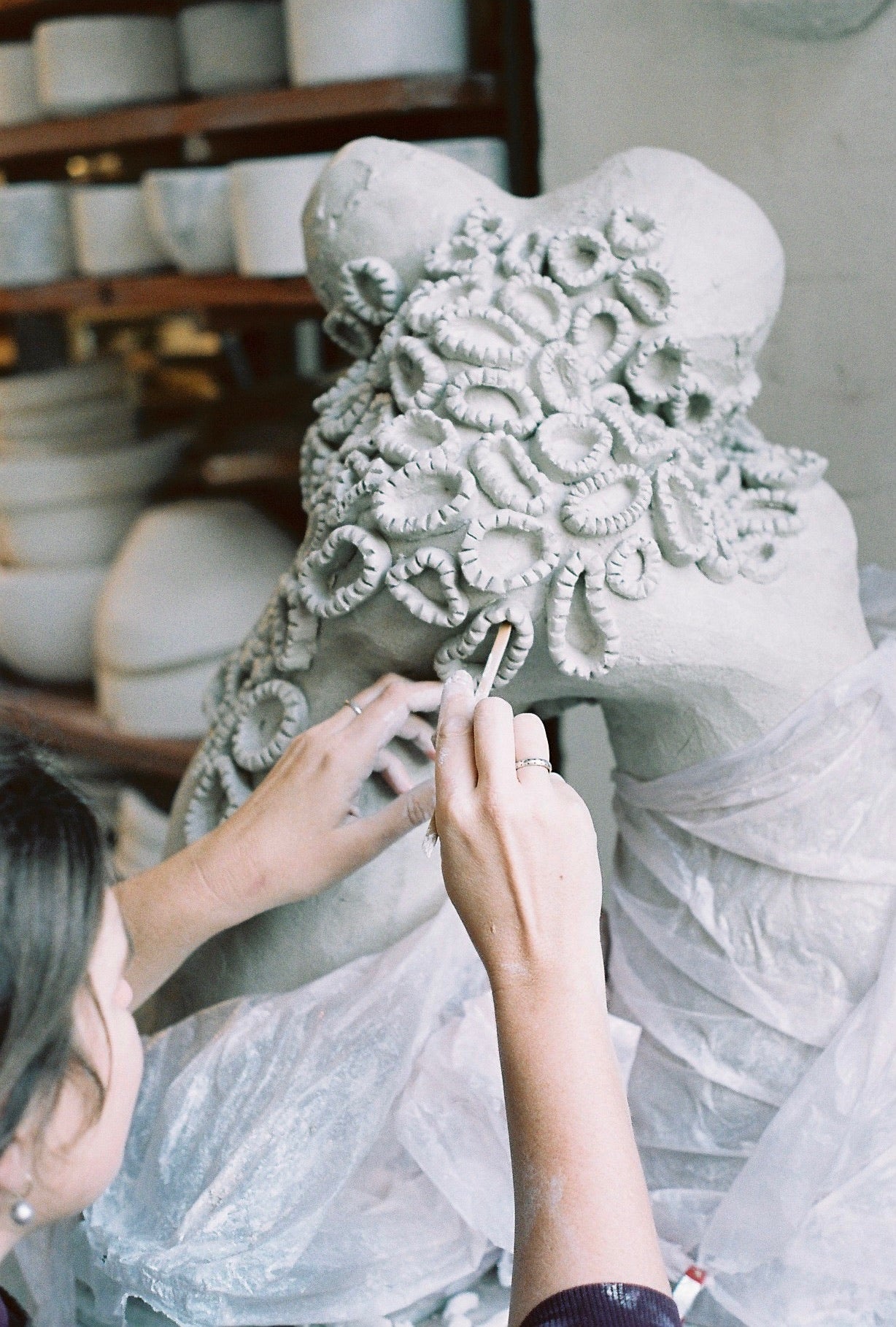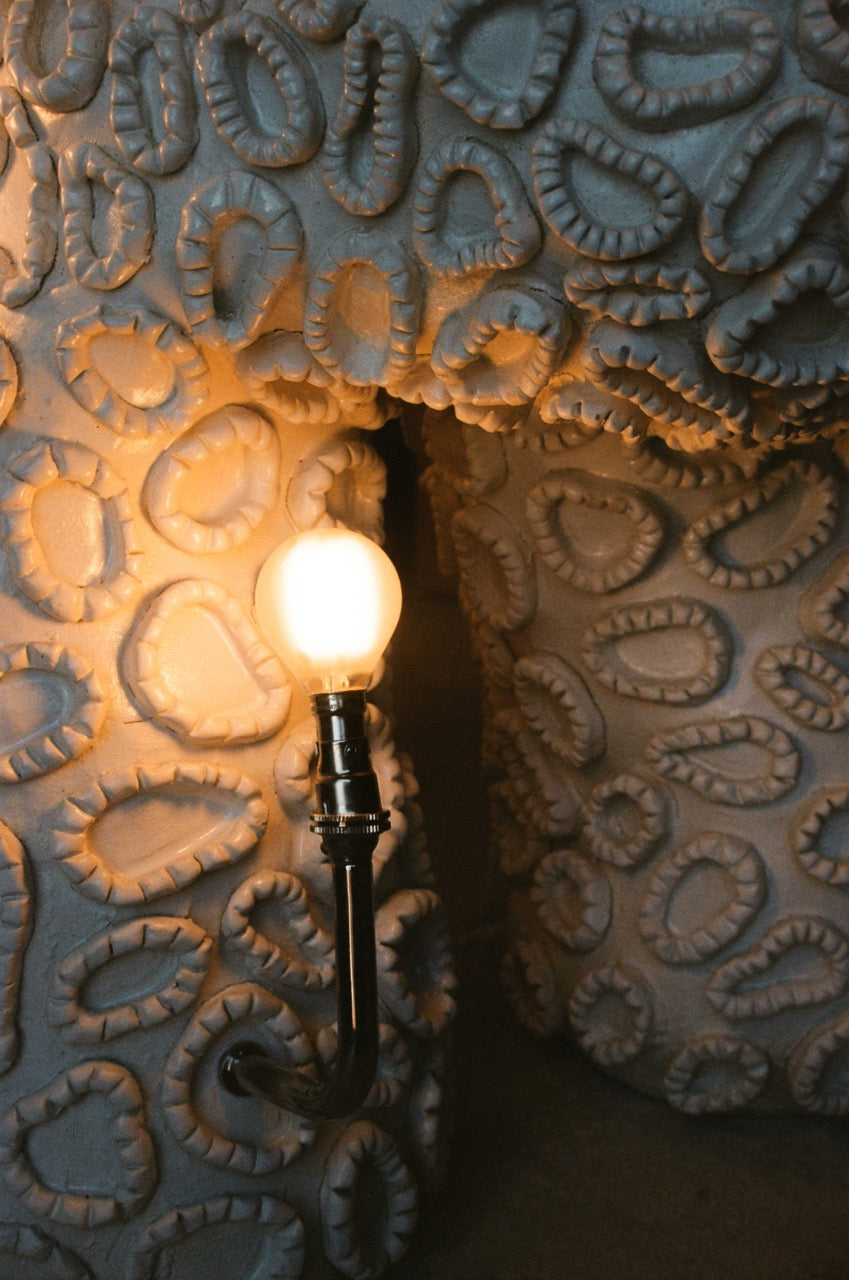 Symphillia Luminescence is a large sculptural candelabra lamp that embodies the essence of life existing within coral-bleached forms. Handcrafted to house ten nickel arms and feature frosted warm globes, these beacons of light are a reminder of the preciousness and vulnerability of our coral reefs, drawing inspiration from the intricacies of the skeletal structure and patterns of Symphyllia coral. A delicate interplay of light and shadows dances across the form, the piece sets out to emulate the dynamic underwater world and the symbiotic relationship between light and life in the depths of our oceans. The intention is to remind us of the inherent value and fragility of these underwater wonders.

790 x 580 x 590mm
White Stoneware Clay, Glassy Glaze, Chrome Lamp Arms & Lamp Holders, Frosted Light Bulbs, Braided Linen Flex Cable
Handmade in Sydney, Australia 
Please note: This item is available for studio collection. For freight options, please contact us at hello@millydent.com with your name, address & phone number.