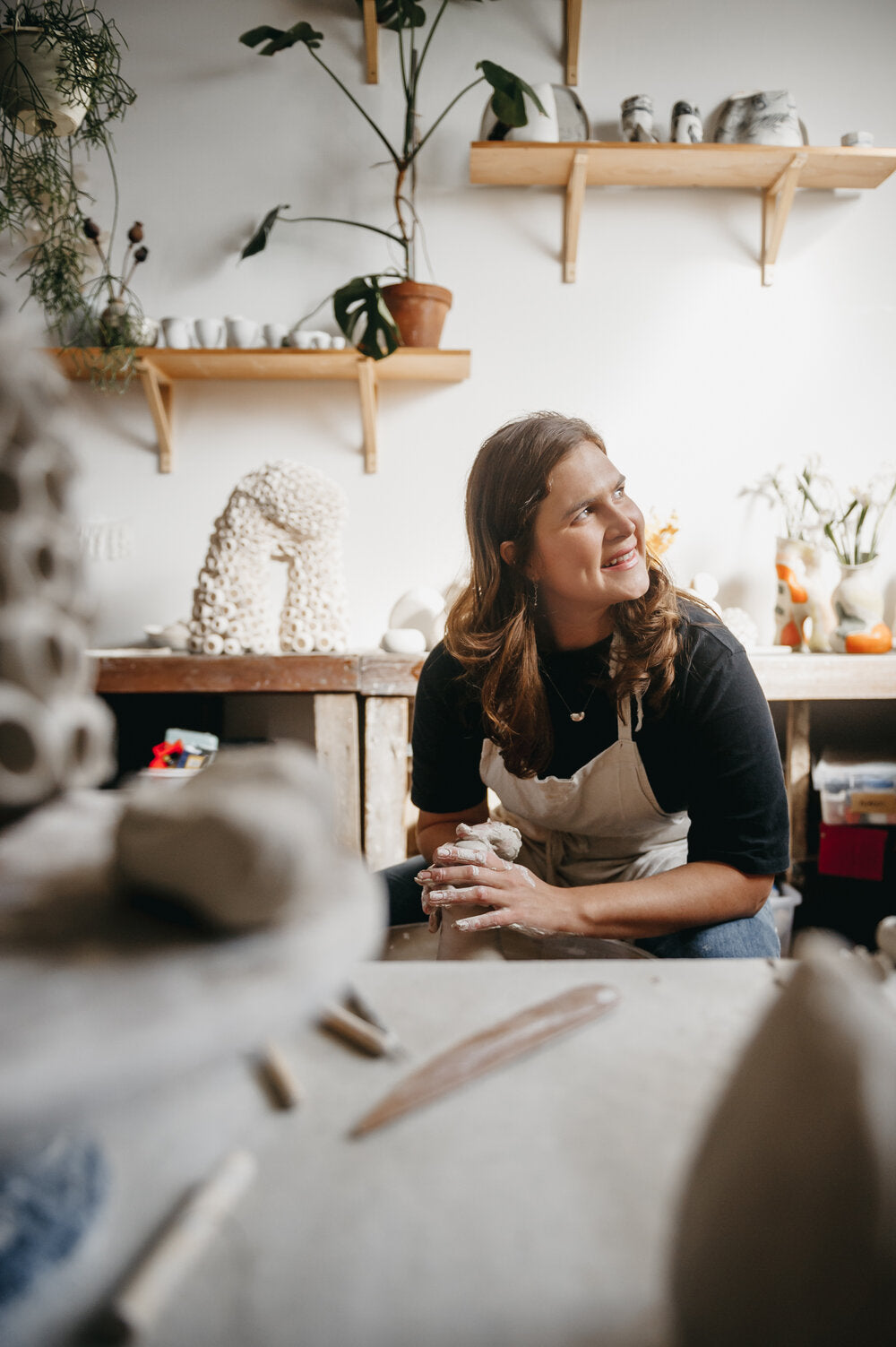 ABOUT
ABOUT
Milly Dent – the artist
Celebrated ceramicist and designer, Milly Dent, reimagines the everyday through handcrafted ceramic tableware, sculpture, and lighting.

Approaching the creative process as both an act and answer to modern-day disposable culture, her distinct pieces are inspired by the natural world. Each one crafted with consideration and made to last.

From her signature porcelain pieces featuring distinctive marbling and geometric patterns, to the exploration of light and shadow through sculptural ceramic form – Milly's work is a continued study of the intimate, tangible and ever-challenging nature of porcelain. A meditation on the history and contemporary practices of the material itself.

Utilitarian yet sculptural in form, Milly's distinct works have sold and exhibited at various prominent institutions and galleries including the Sydney Opera House, The Museum of Contemporary Art Shop, Sainte Cloche Gallery and the Australian Design Centre.
Milly Dent – the studio
With a focus on sustainability and slow living, Milly Dent Studio creates durable and long-lasting objects designed to be admired, share and reused – never replaced.  

Using small-scale production methods, the studio ensures each piece is carefully considered and handmade using Australian porcelain.
 
Formed in the desire to produce works that are sculptural yet functional, each piece pushes the potential of porcelain while experimenting with conventionality, and providing an antidote to consumer-driven culture.

From porcelain tableware to sculptural objects, lighting and beyond, these everyday objects challenge and inspire with each use.