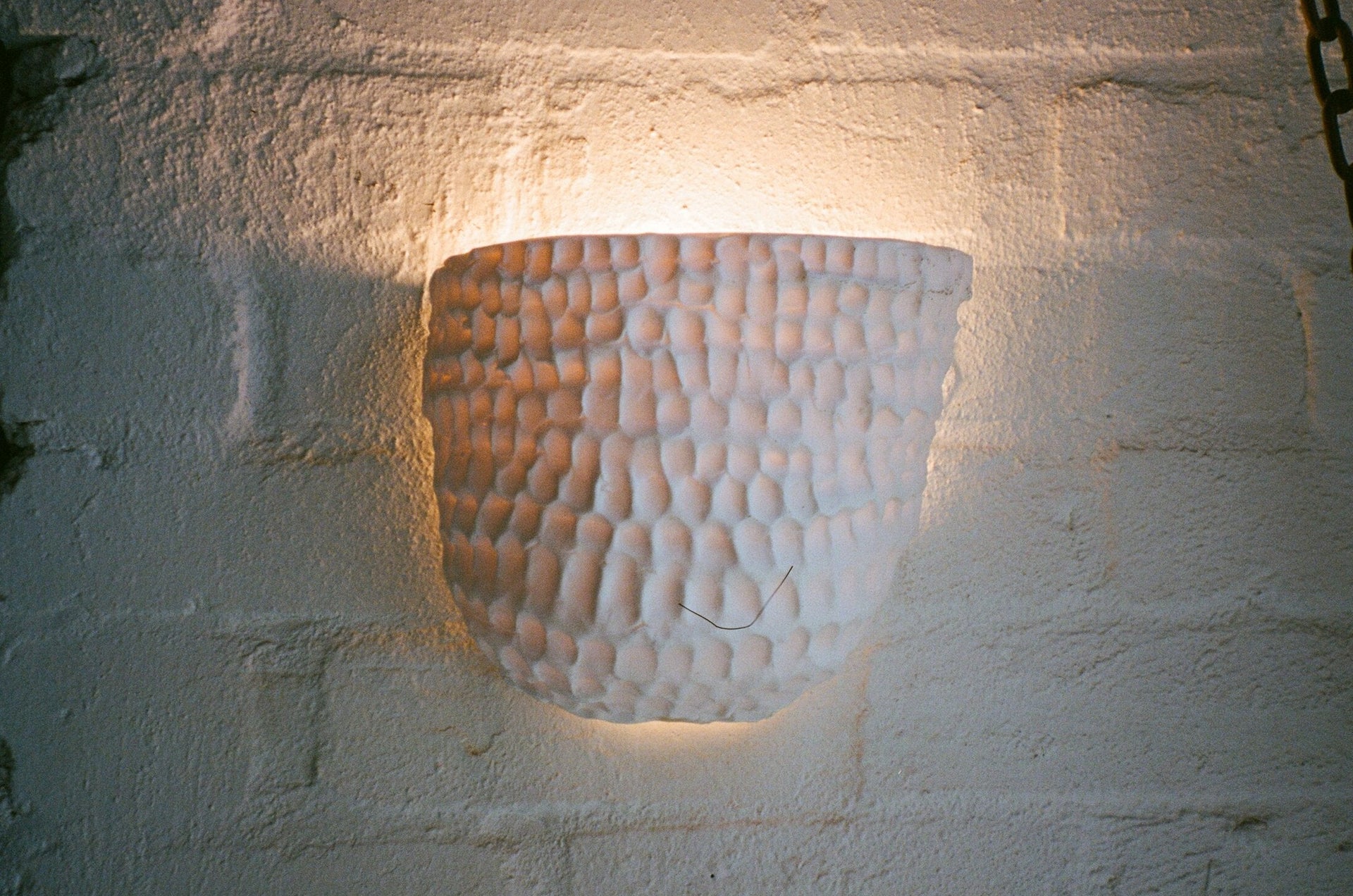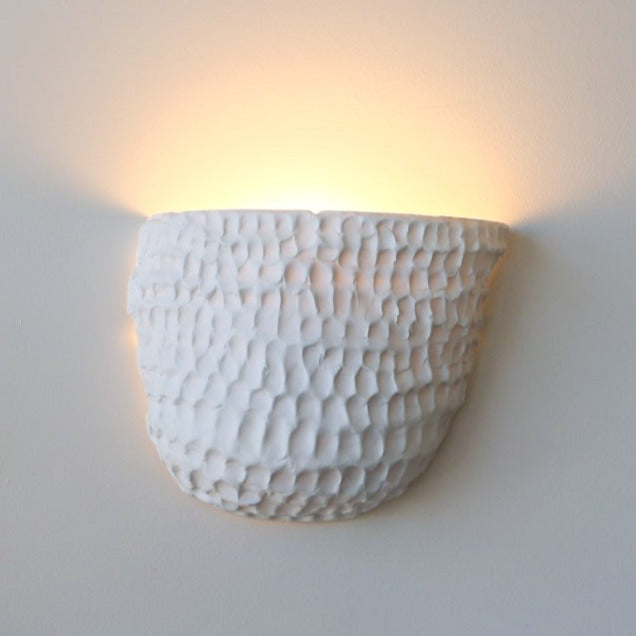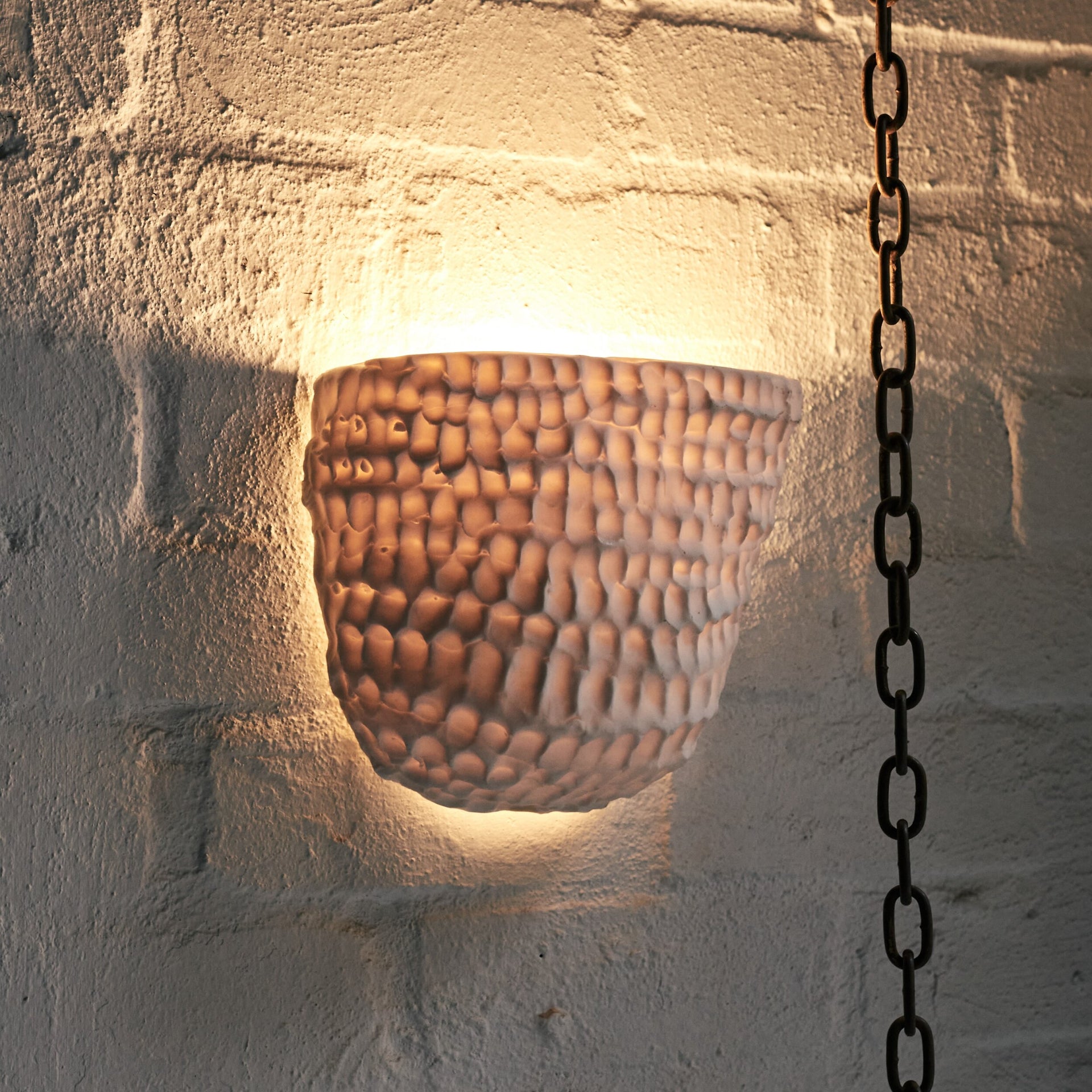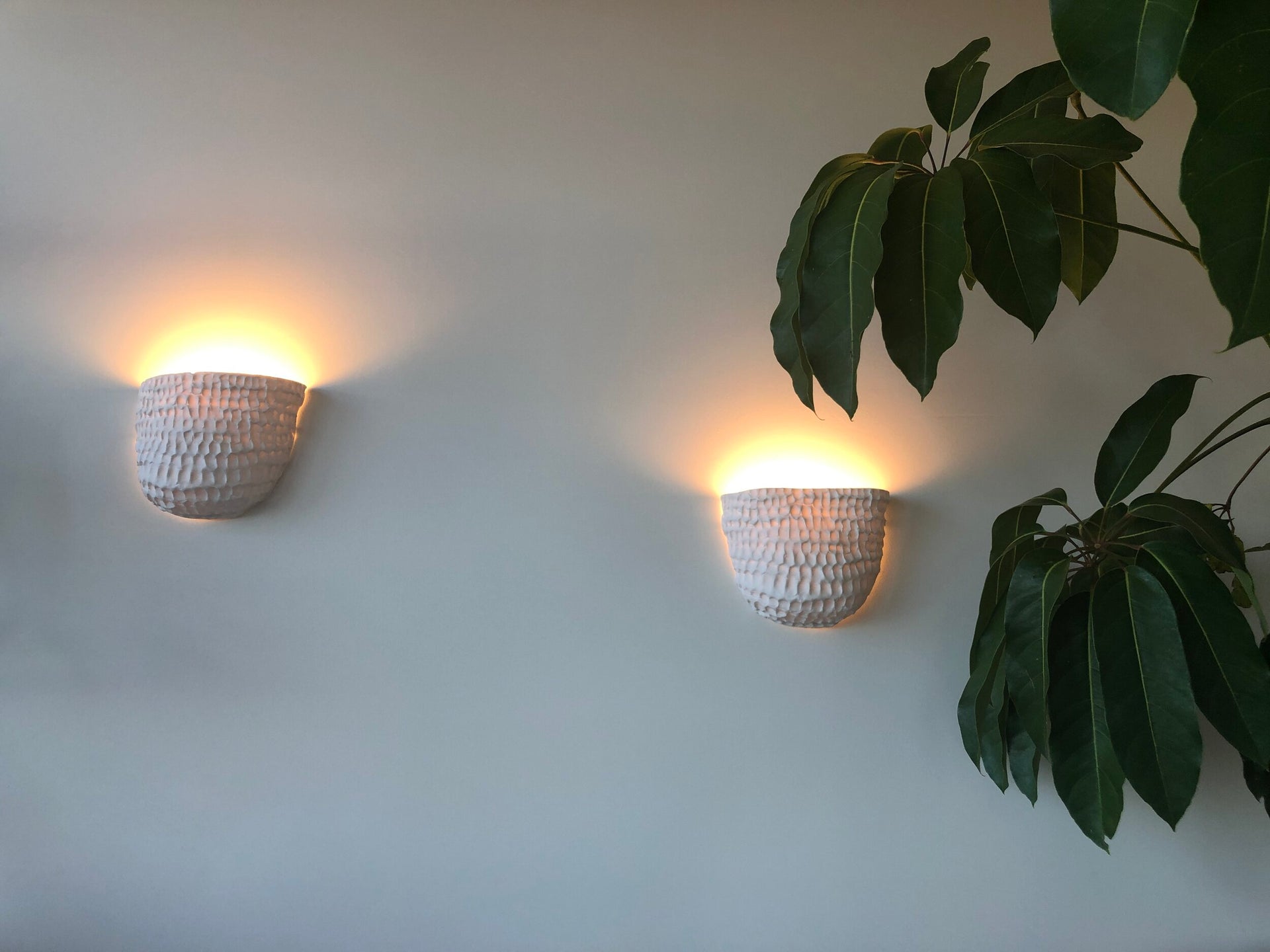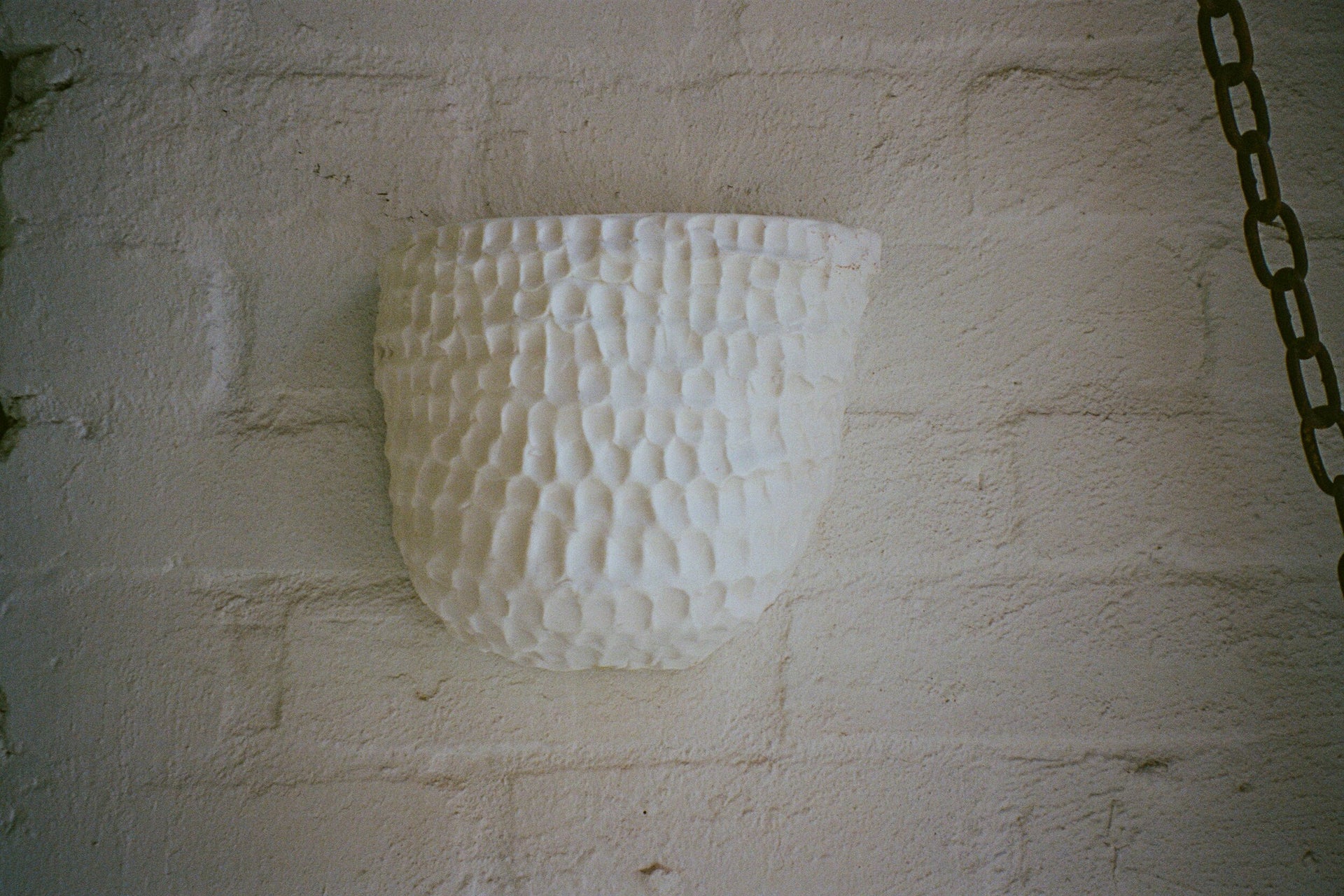 Handcrafted with both sculpture and function in mind, the pinched wall sconce is hand made locally in Sydney by Artist & Designer Milly Dent using translucent, vitreous and luminous Australian porcelain. Each finger pinch diffuses the light differently to create a warm ambient glow through a textural surface. Suitable as a stand alone wall feature or grouped together, this piece will add to any space, including but not limited to a hallway, living room, bathroom or bedroom.
This sconce gives an upwards illumination, and will wash the wall with warmth to create a soothing, tranquil atmosphere.
As every piece is handmade in the Milly Dent Sydney studio, the exact item shipped to you will vary slightly in size and pattern markings, paying homage to the handmade nature of the product.
All pieces are fully fitted with certified electrical components and ready for installation by a professional electrician. Our collaborator, and Sydney electrical recommendation is Ryan from Eastern Projects. 
Included is

Hand Pinched & Cast, high-fired, translucent, luminous Australian porcelain
Wall Bracket
Ceramic Lamp Holder 
220 x 220 x 160cm
Australian Porcelain & Clear Gloss Glaze
Made in Sydney, Australia

Halogen or LED Globe Recommended E27 Edison Screw in Warm White
This product is made to order - please allow 8 weeks