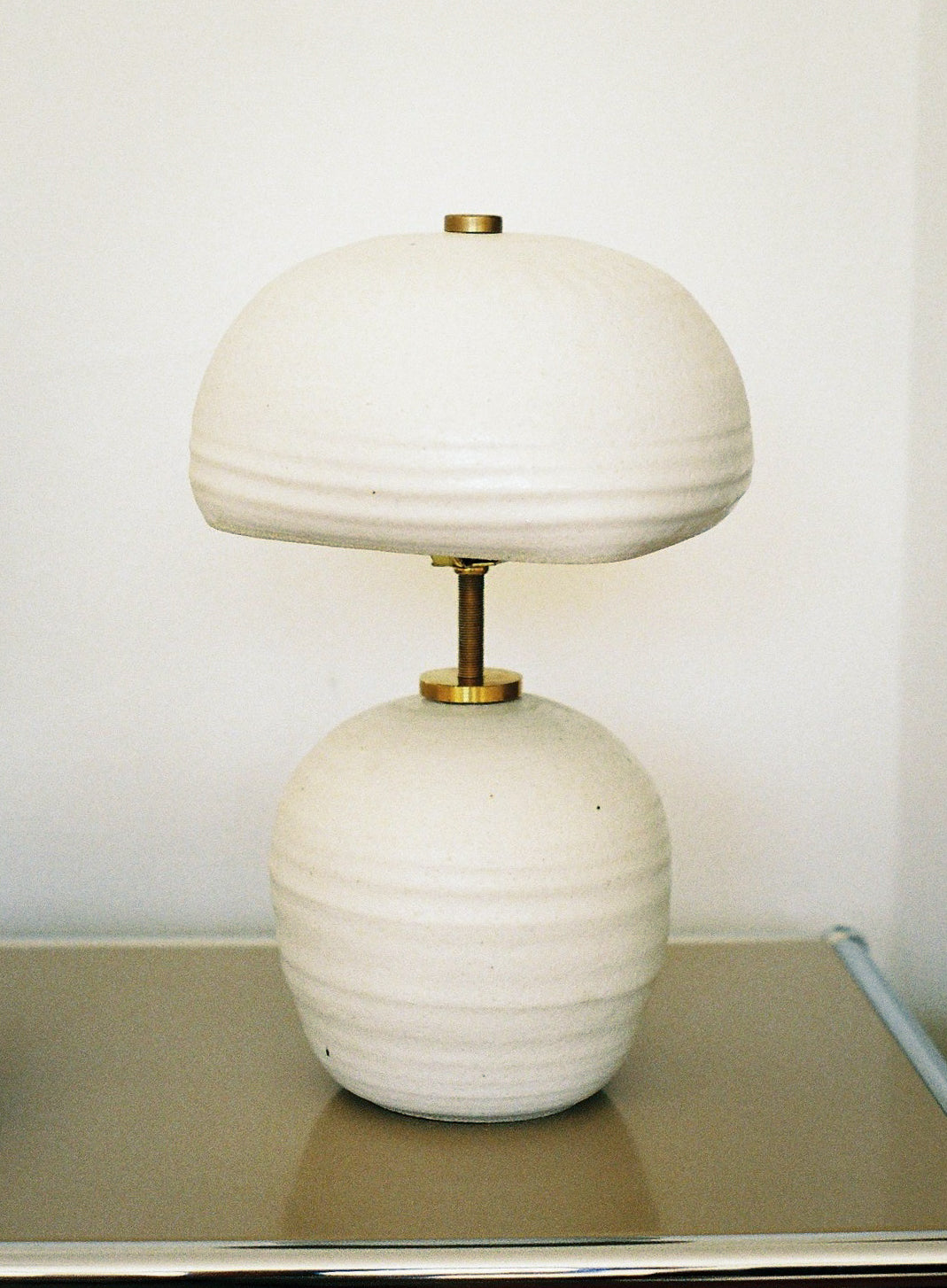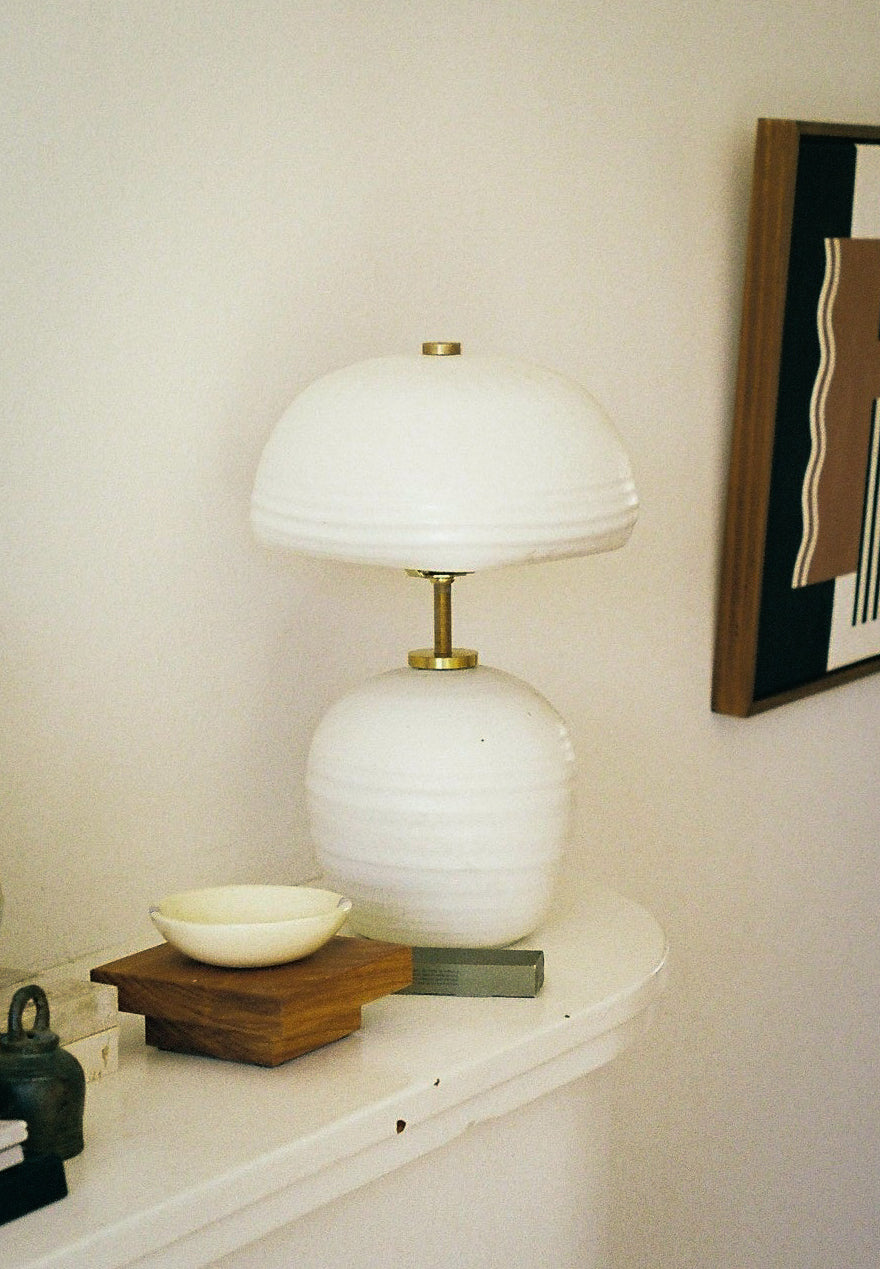 Lamp of the Month ~ Auric Lamp
The second lamp in the series, the Auric Lamp, uses stoneware clay with a course sandy grog, glazed in a matt white satin glaze fitted with brass lamp holder, and twisted linen flex cable. 

This petite lamp, with its soft, glowing light and curved design, is inspired by the idea that each person has a unique and vibrant energy field that can be seen and felt by those who are attuned to it. The auric lamp serves as a reminder to us all that we are not just physical beings, but also that our energy can be harnessed to create beauty in the world around us. 
This stoneware lamp has downwards illumination, and washes its base with warmth to create a soothing, tranquil atmosphere. All pieces are fully fitted with high quality electrical components and tagged and tested. This is a handmade product, there will be small variations to each piece and should be celebrated as a genuine reflection of the process in which the piece was made.
Experience handmade craftsmanship with Milly Dent's newest project, Lamp of the Month. A challenge allowing Milly to unleash creativity by designing and handcrafting unique clay lamps while exploring the endless possibilities of light and clay.  
This is a one- off lamp, only one will ever exist <3
220 x 220 x 340mm
Stoneware Clay, White Satin Glaze, Brass Lamp Holder and custom Brass Nut, Twisted Linen Flex Cable. 
Made in Sydney, Australia