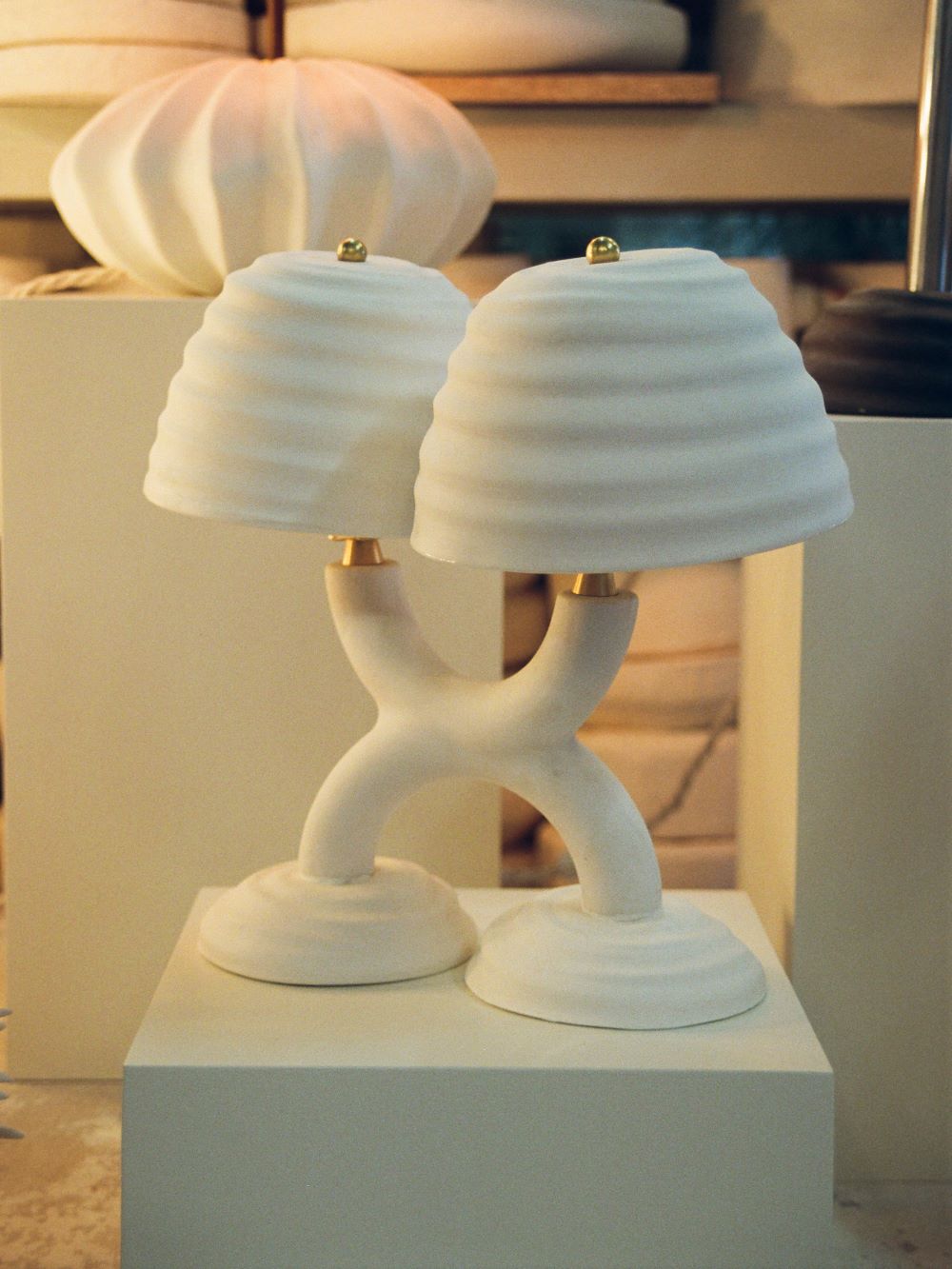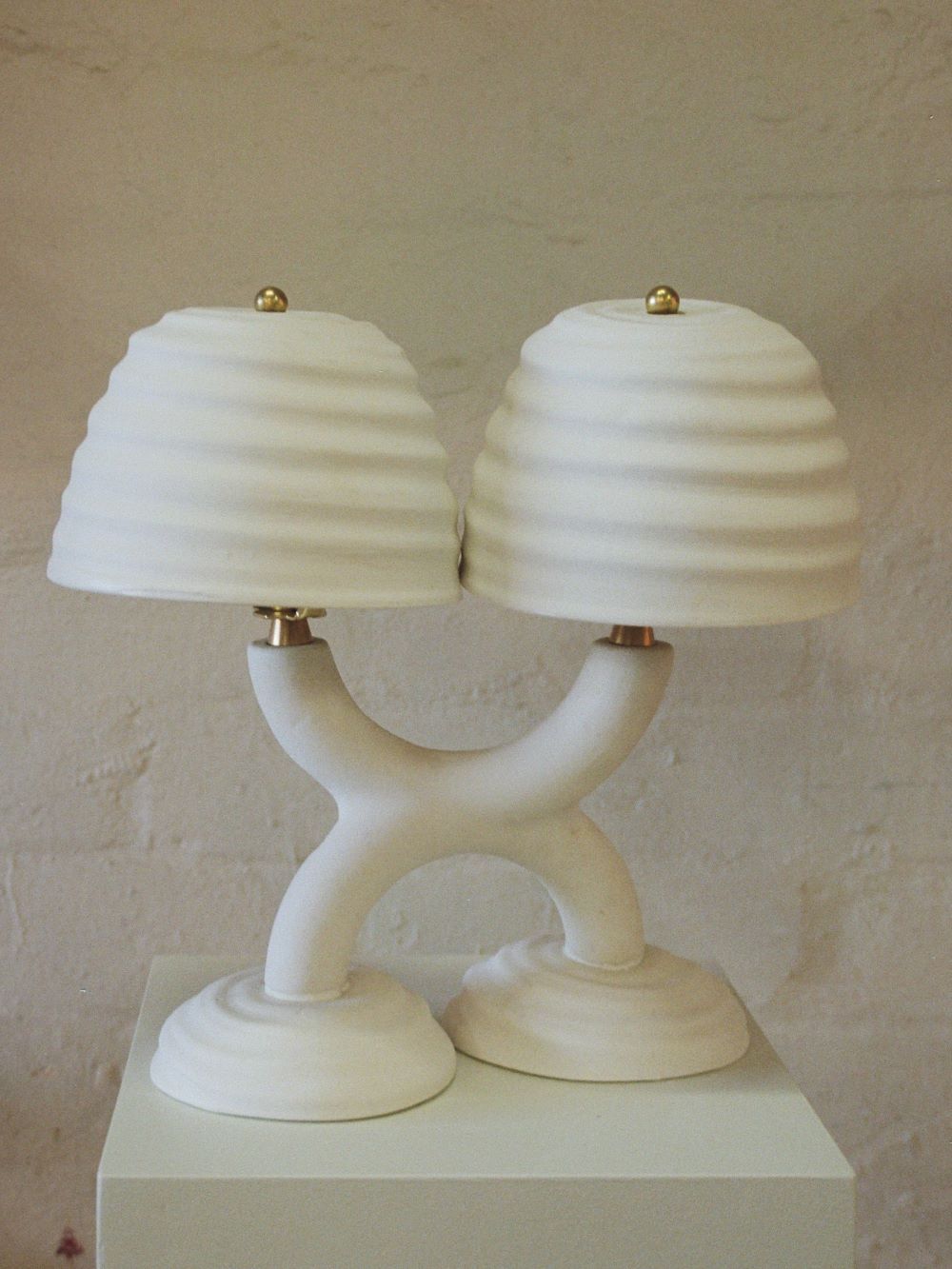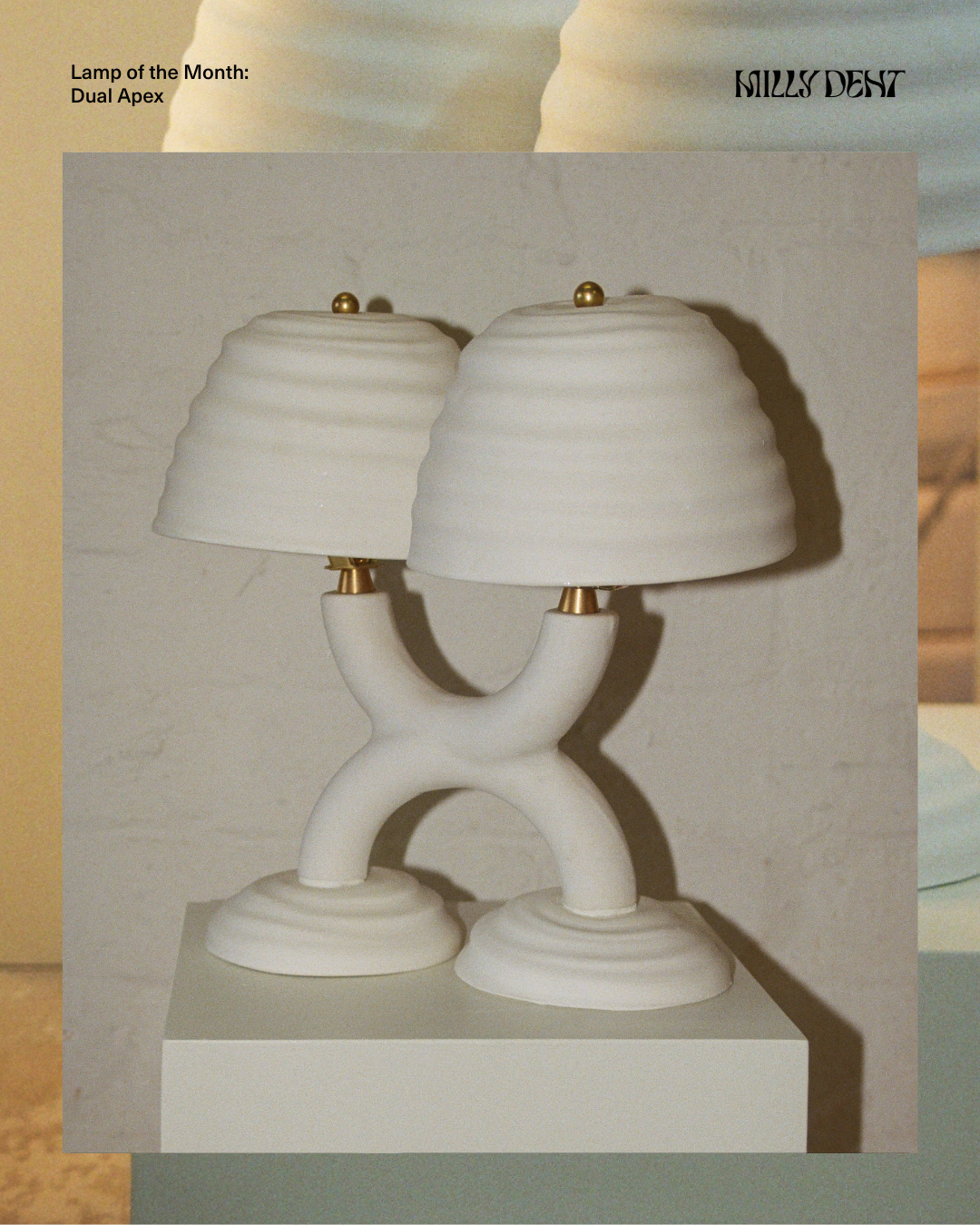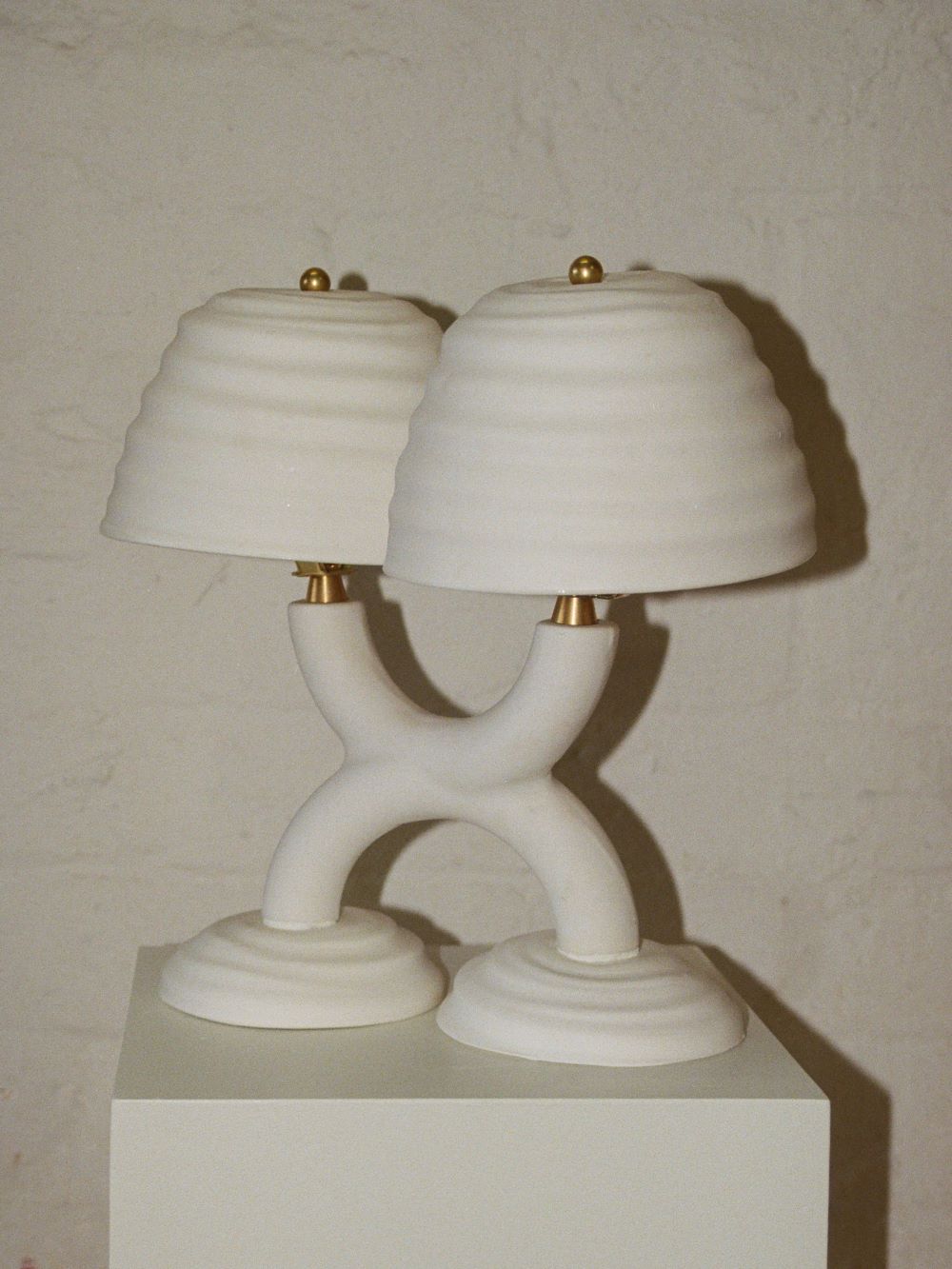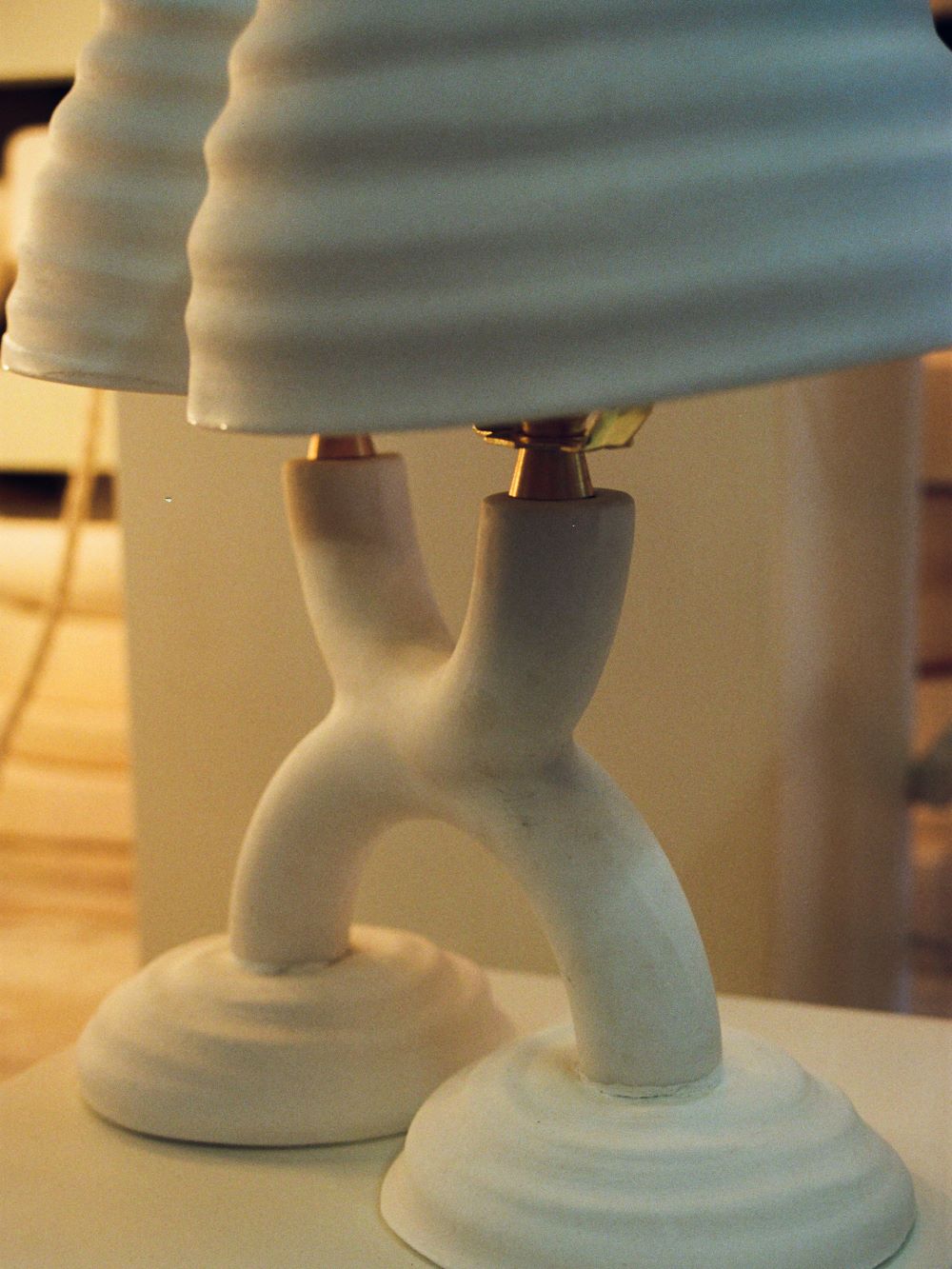 Lamp of the Month ~ Dual Apex
Dual Apex ~ our favourite Lamp of the Month so far. 
Two gracefully arcing smooth arms ascend to shiny brass fixtures, crowned with petite globes adorned by wheel-thrown-textured porcelain shades.
"Dual Apex" refers to the lamp's twin legs and arms that rise symmetrically from the swirled base, culminating in a pair of peaks or apexes. This term encapsulates the balanced and harmonious design where two elements meet at their highest points, representing both symmetry and illumination.
This is a one of a kind lamp design, handcrafted from Australian materials. 
250 x 250 x 300mm
Australian Porcelain & Clear Gloss Glaze, Brass Lamp Components, Linen Flex Cable
Made in Sydney, Australia
2 x 2W Pilot LED Light Bulb (B15) in Warm White