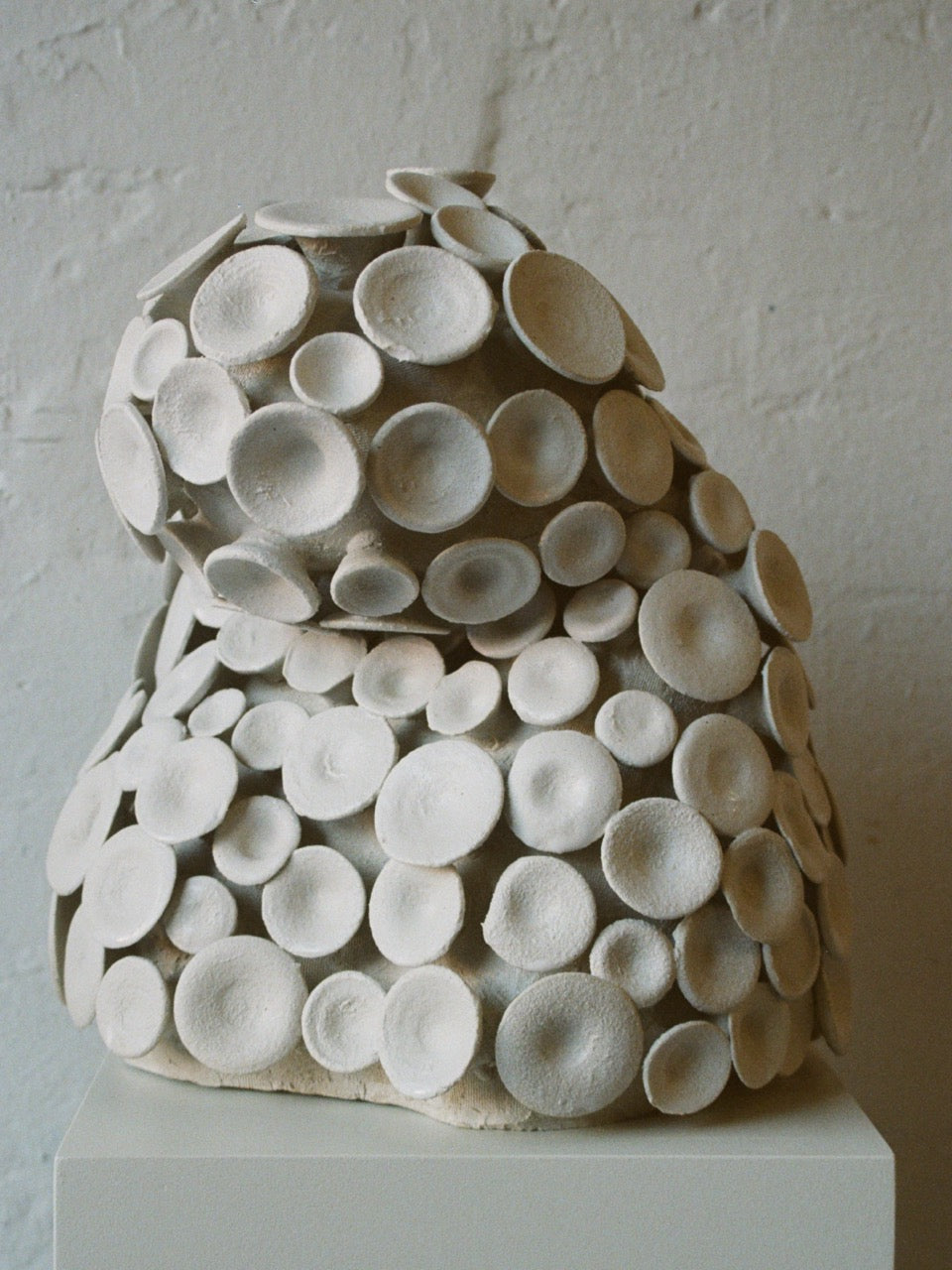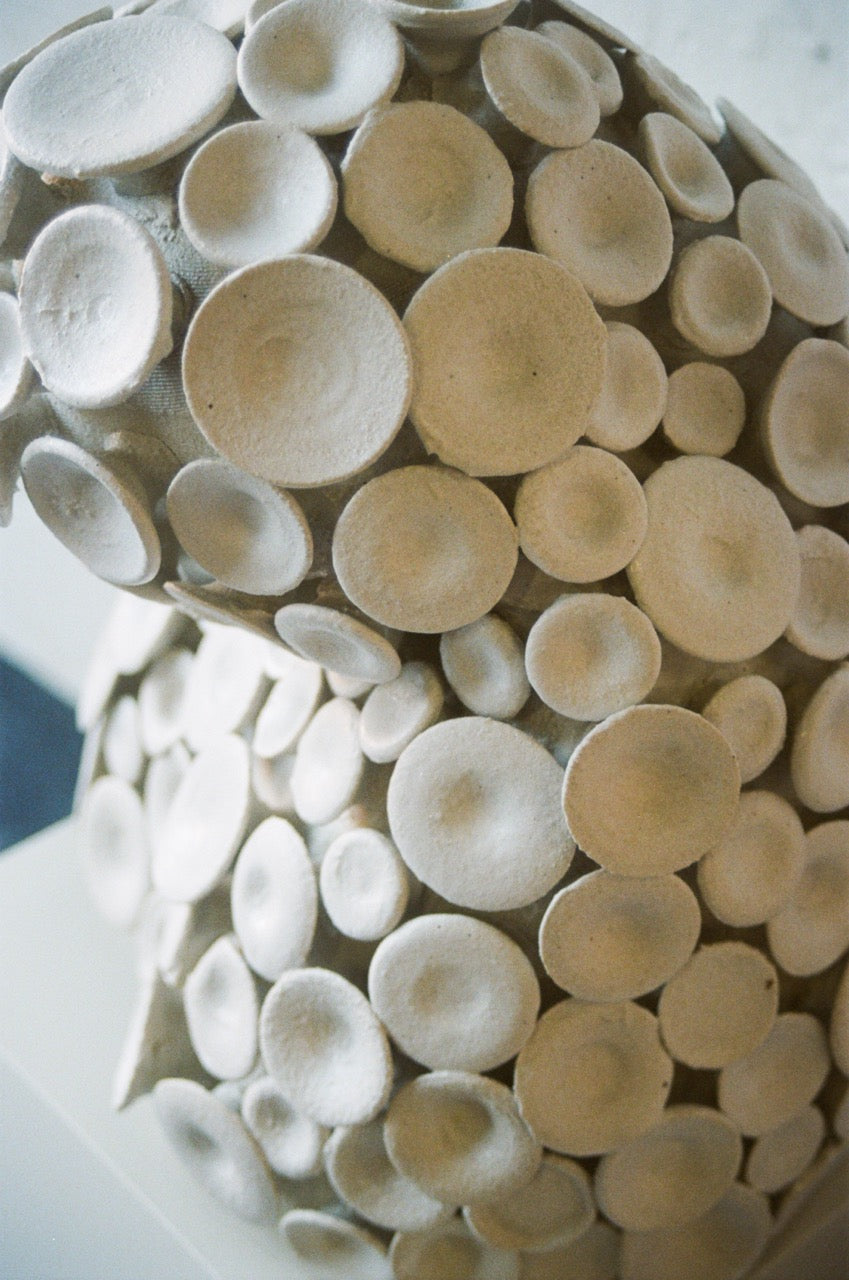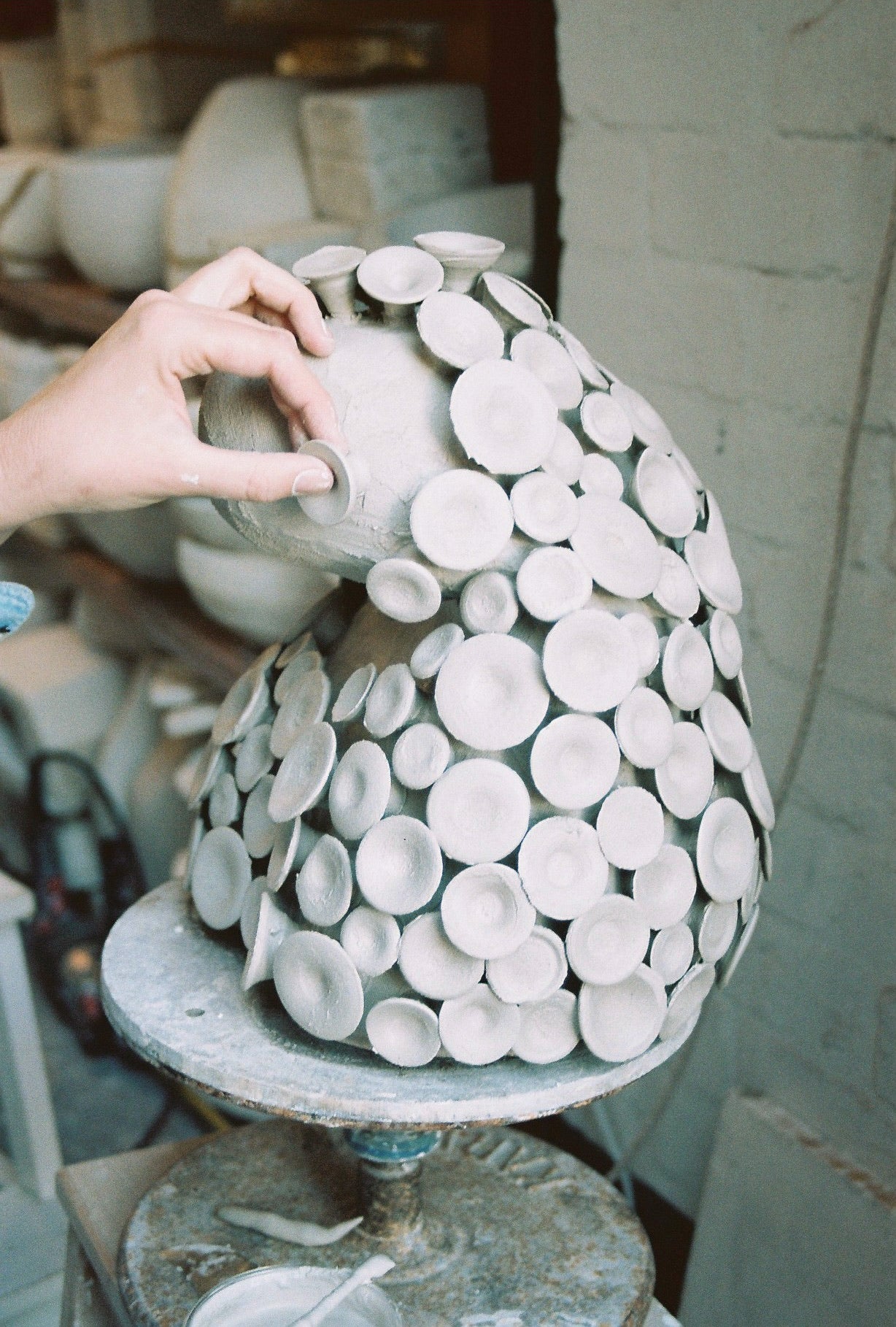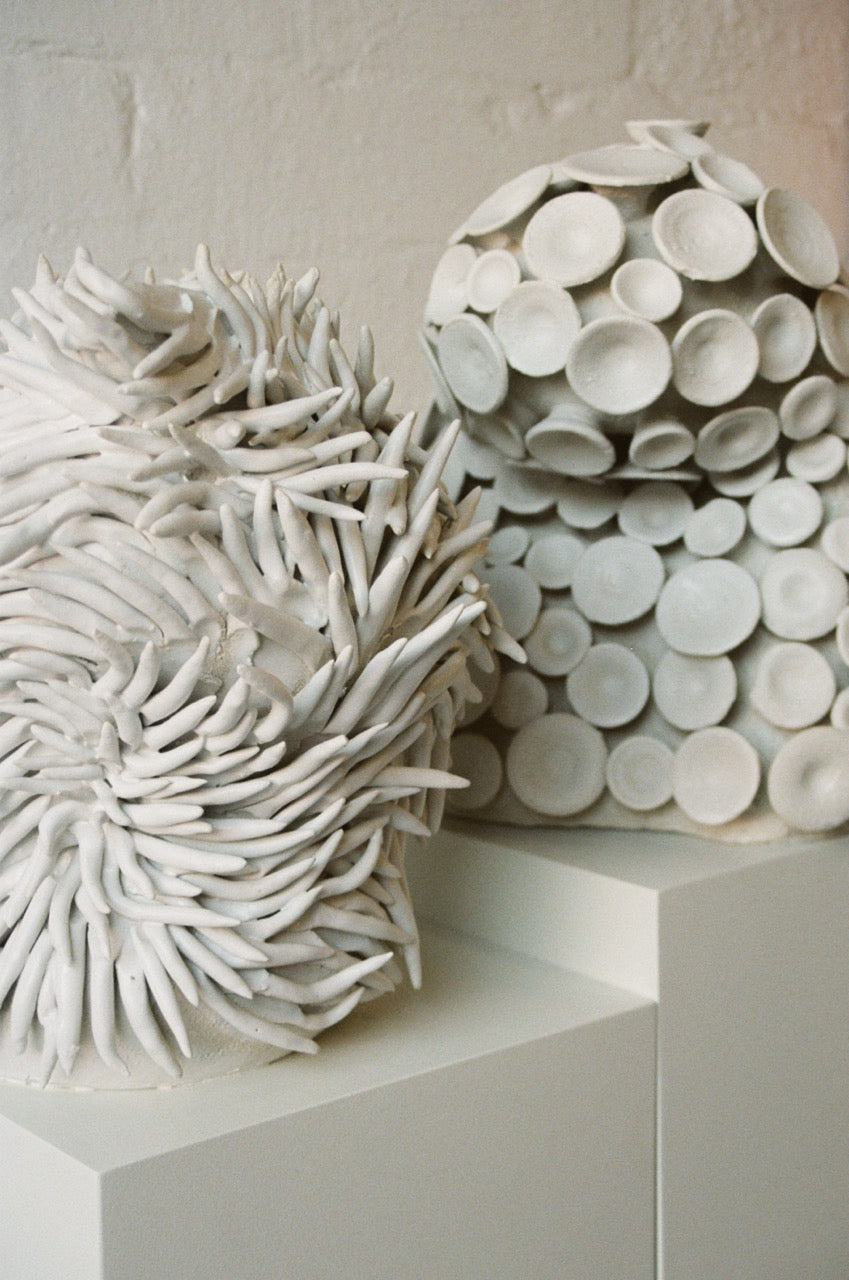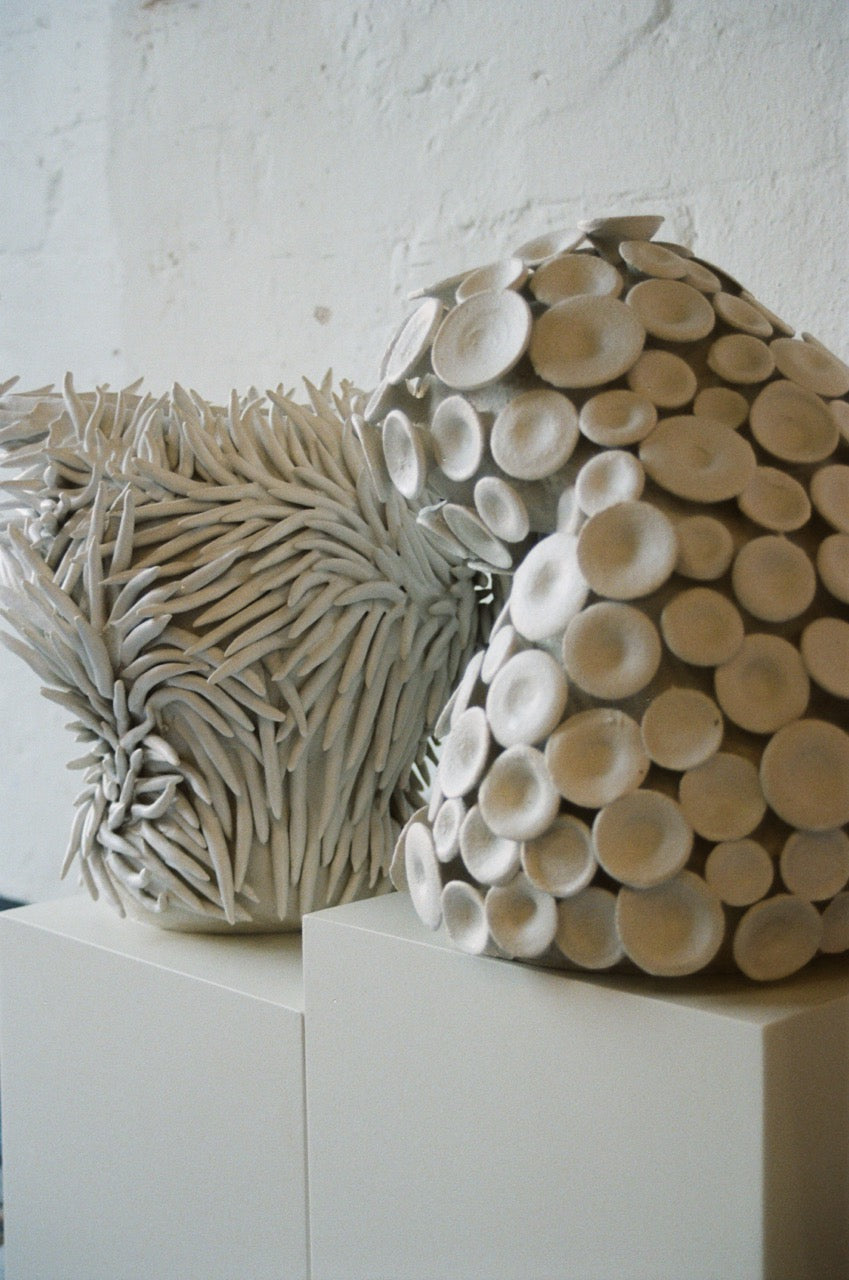 Grape Corallo was hand-built from stoneware clay and a white glaze to shape an abstract growing form that appears to be expanding and filling voids on all surfaces across the body of the form. Employing meticulous wheel-thrown detailing, inspiration is drawn from the allure of corals found on the ocean floor.
330 x 260 x 280mm
White Stoneware Clay, Glassy Glaze
Made in Sydney Australia 
Please Note: This item is available for studio collection. For freight options, please contact us at hello@millydent.com with your name, address & phone number.