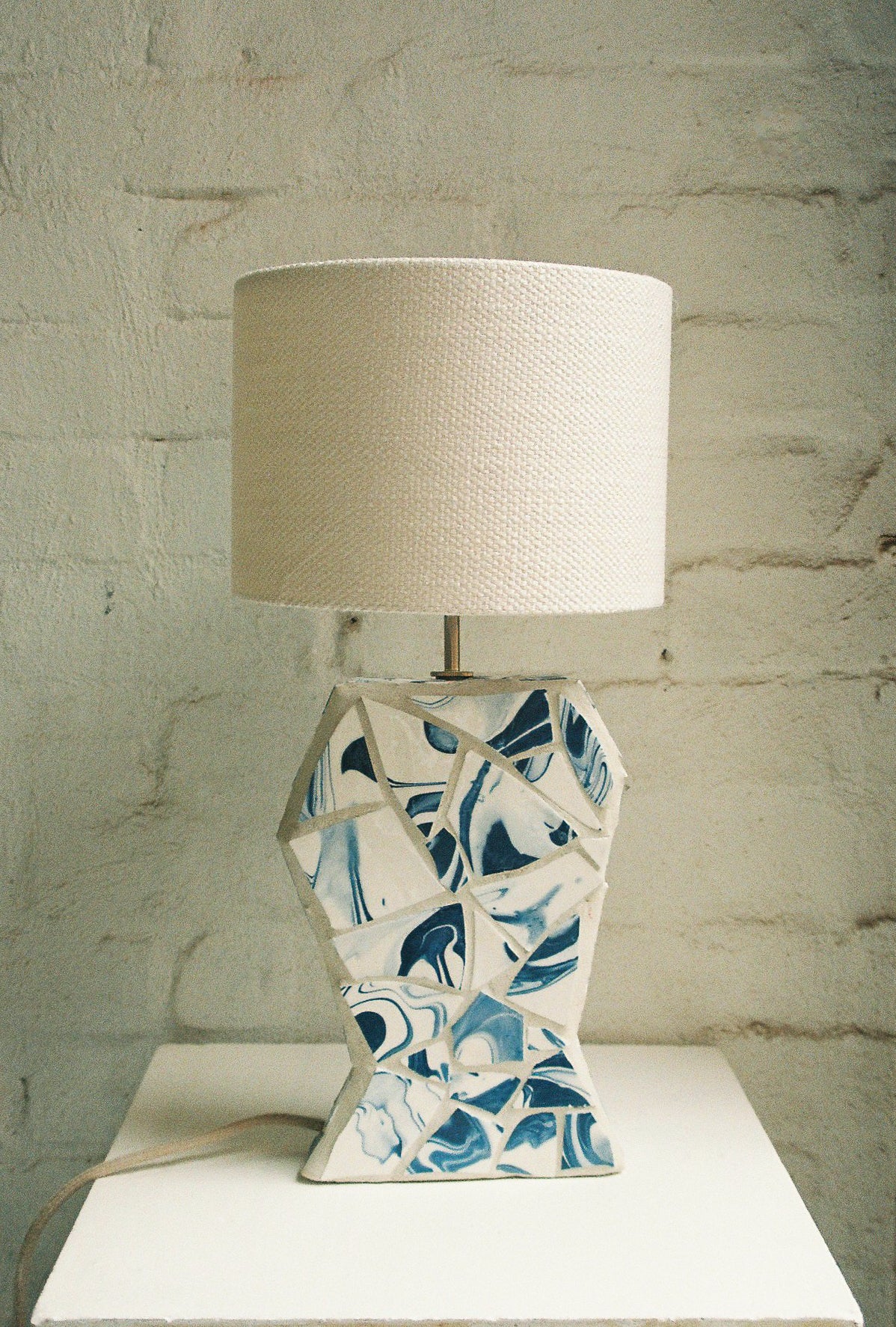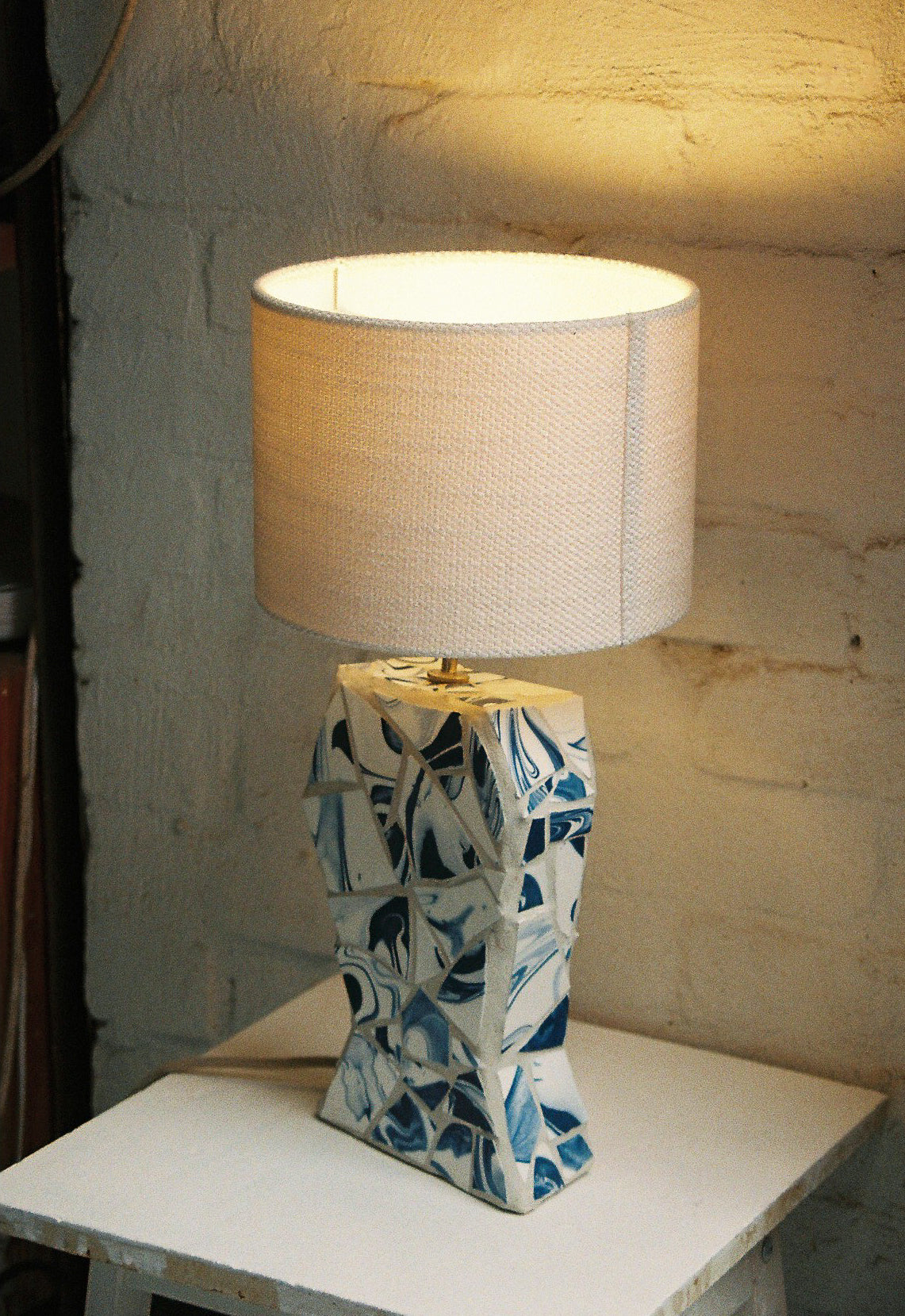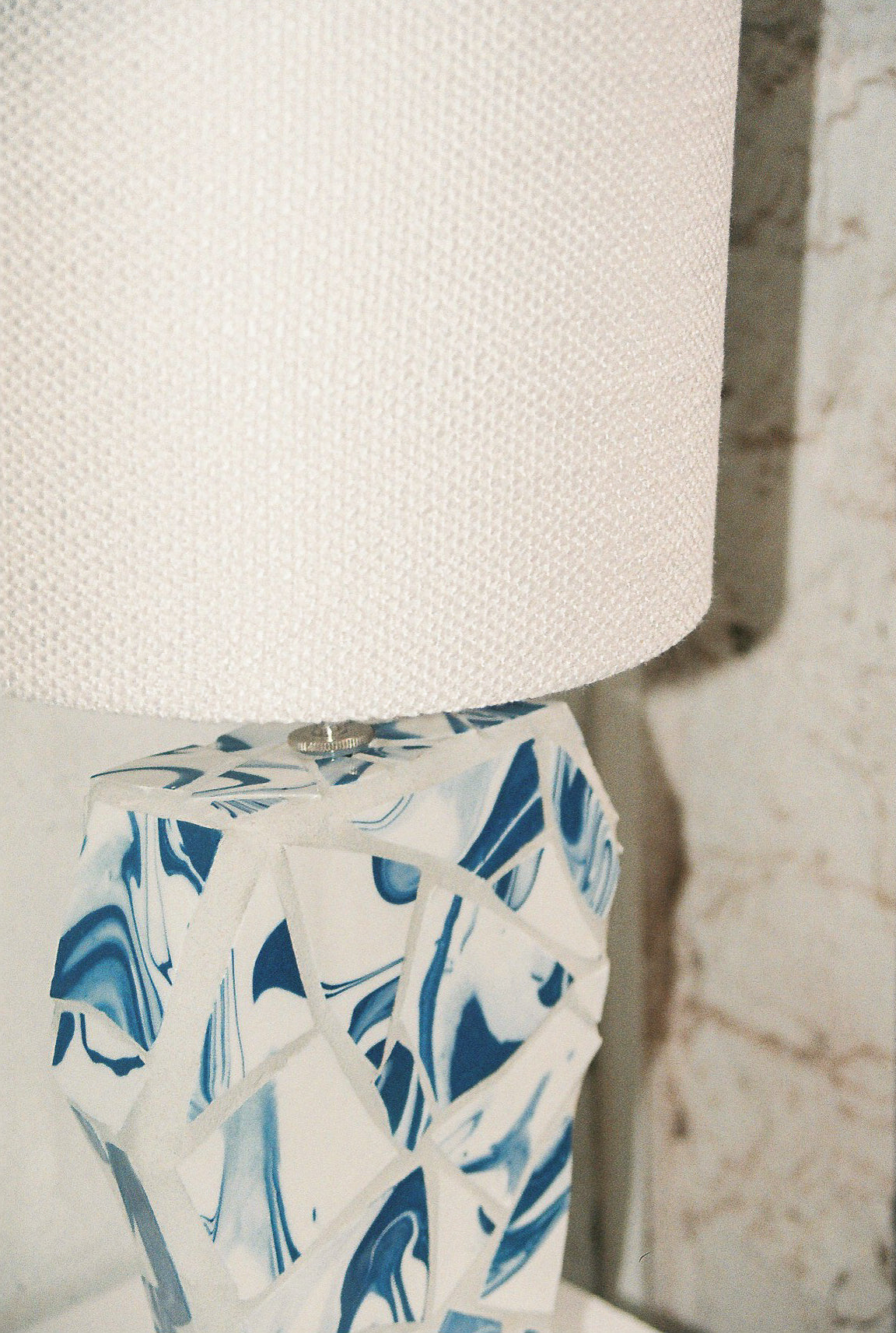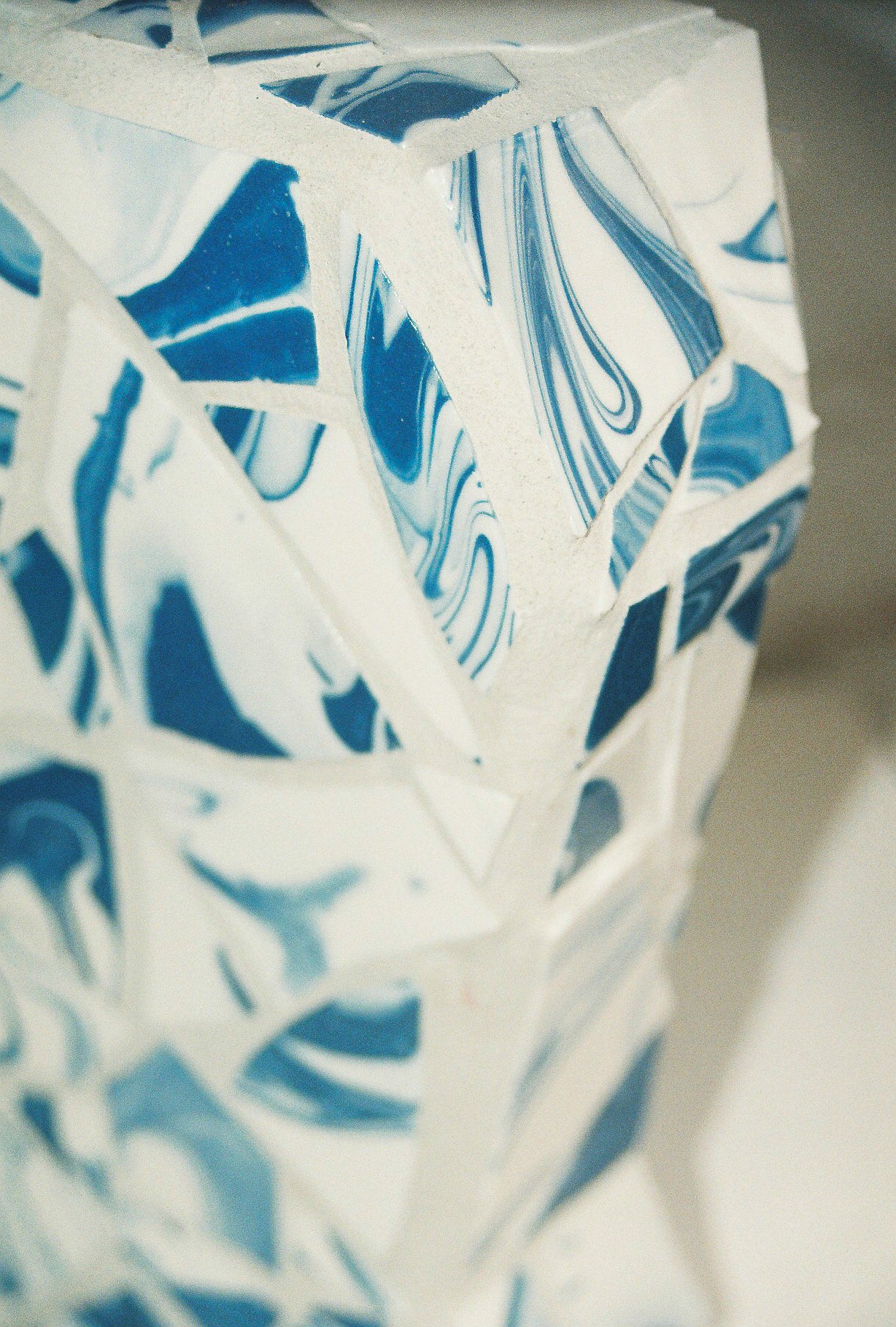 Lamp of the Month ~ Dias Lamp V
A sculptural, hand built form that is hand-mosaiced. Eliminating waste of the small-batch production process, the piece is covered with broken ceramic shards of Milly's signature Tableware, then grouted, polished and sealed.
This one-off lamp sits tall and strong on a lounge room side table, with light shining through the top of the fabric shade, as well as a reflection of light downwards onto the mosaiced body, creating a warm atmospheric glow.
This lamp is recommended for local collection or courier delivery within Sydney, however I can ship - please enquire at hello@millydent.com for shipping options.
All pieces are fully fitted with certified, high-quality electrical components and tagged and tested. 
510 x 250 x 250mm
Stoneware Clay, Australian Porcelain & Clear Gloss Glaze, Mosaic Grout, Porcelain Shards
Linen Cable, Ceramic Lamp Holder, Fabric Lamp Shade
Made in Sydney, Australia