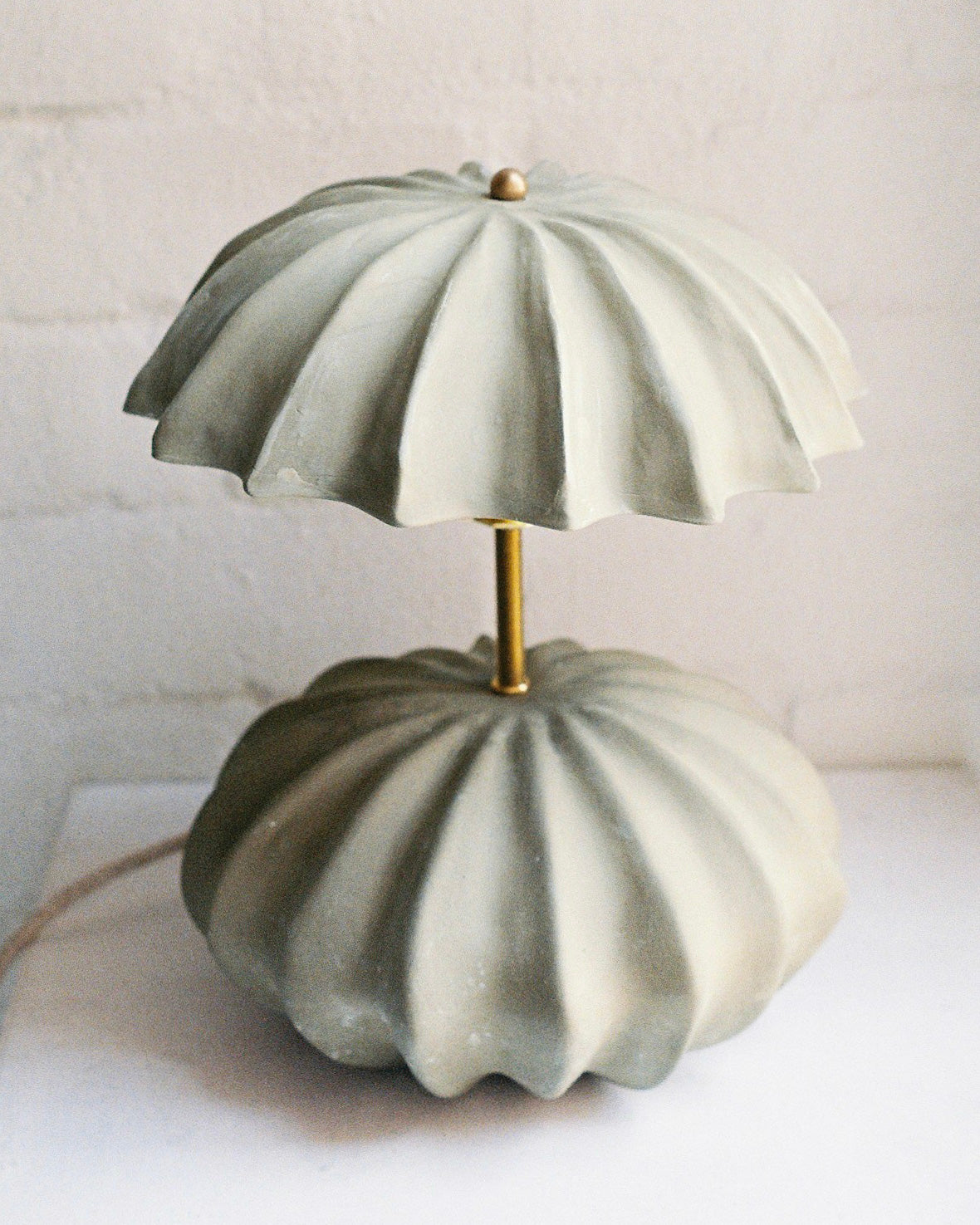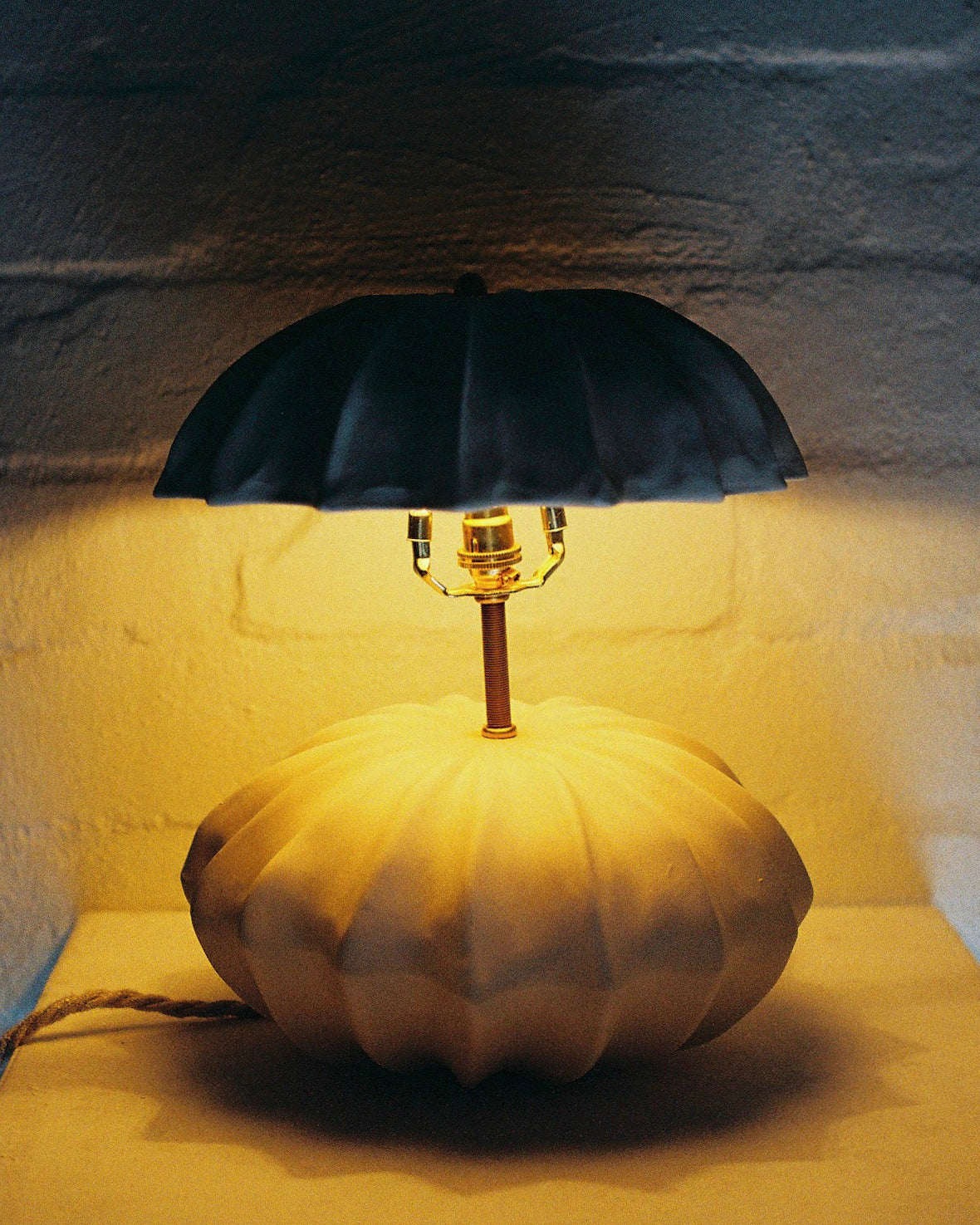 Hexacorallia Table Lamp ~ Kelp Green
Inspired by microscopic lifeforms, sponges and star corals, this handcrafted table lamp balances sculpture and function. Warm light through translucent, vitreous and luminous porcelain adds an ambient glow through a textural form.
As every piece is handmade in the Milly Dent Sydney studio, the exact item shipped to you will vary slightly in size and pattern markings, paying homage to the handmade nature of the product.
All pieces are fully fitted with certified electrical components and wired and tagged.
250 x 250 x 300mm
Australian Stoneware, Pigment & Clear Gloss Glaze, Brass Lamp Components, Linen Flex Cable
Made in Sydney, Australia
*2W Pilot LED Light Bulb (B15) in Warm White