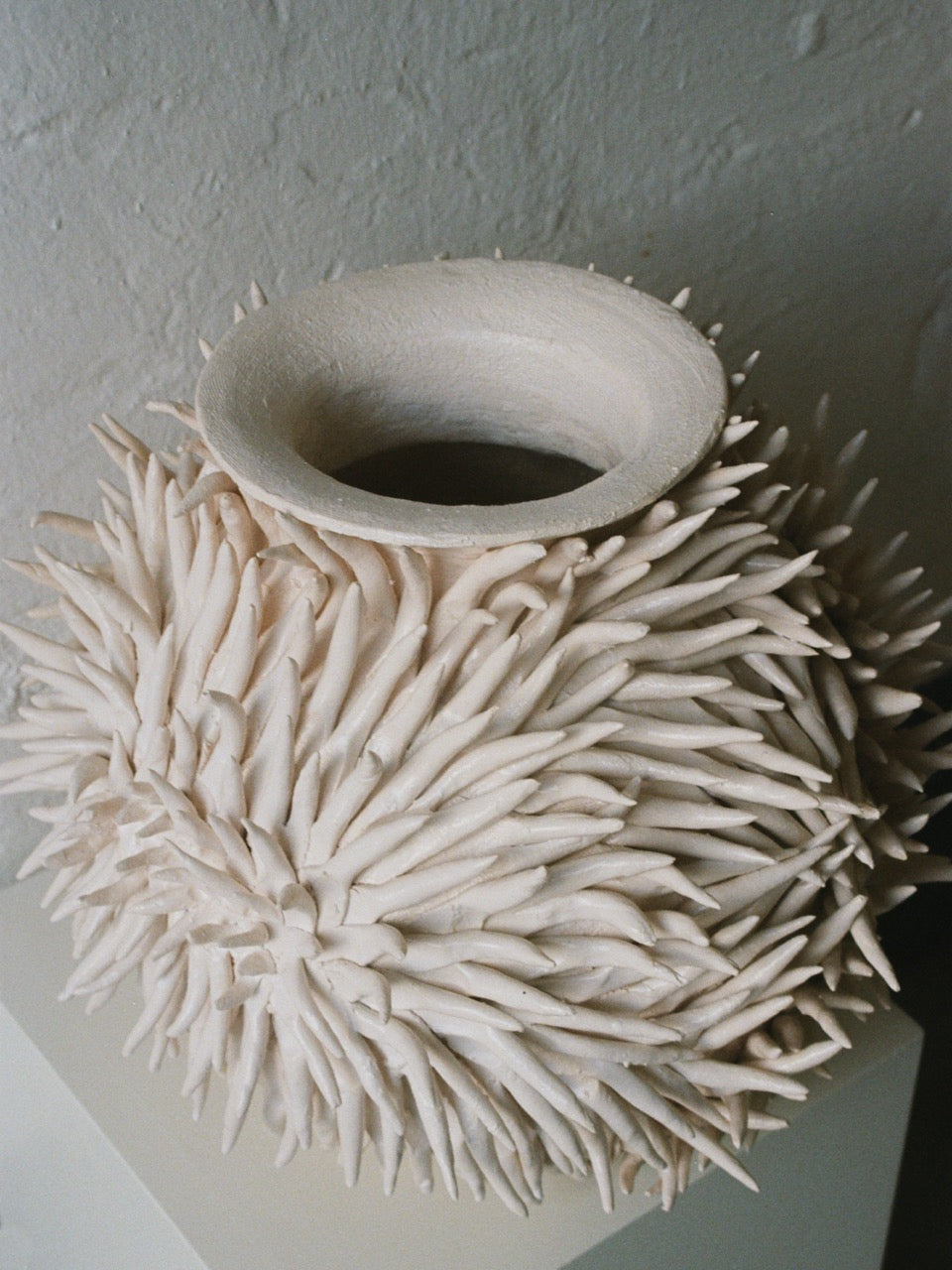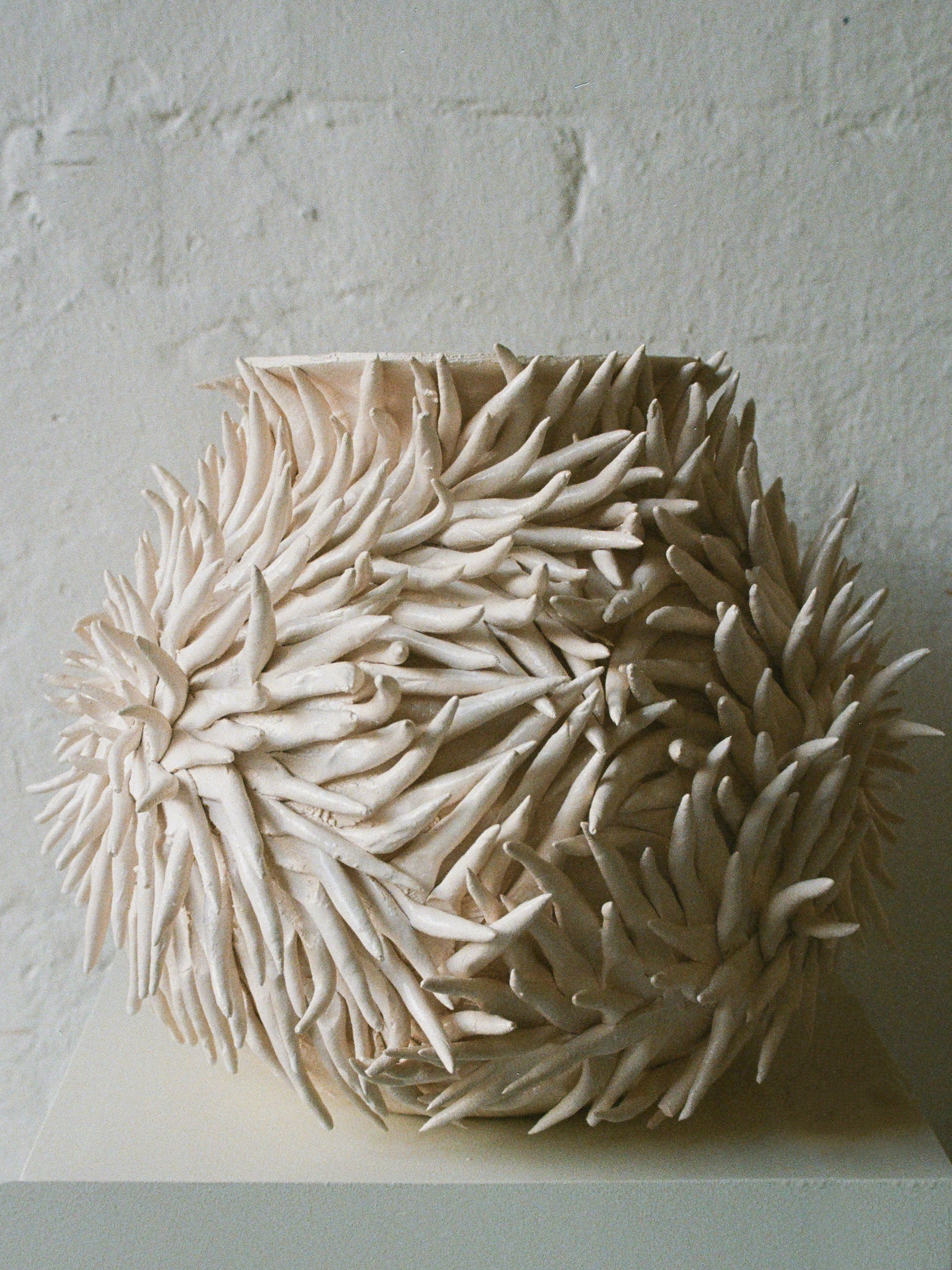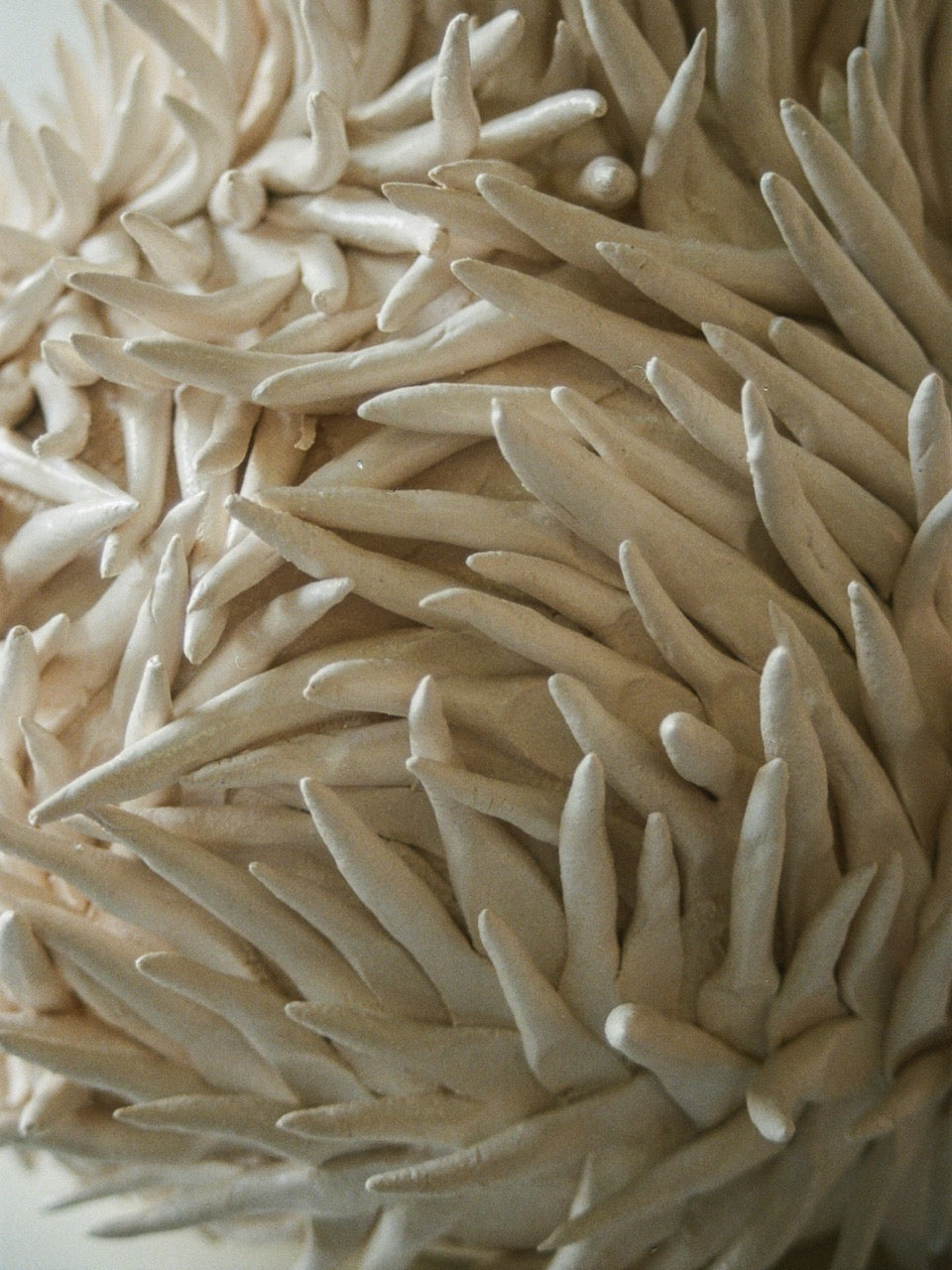 Afloat Amphora appears to be in motion, swaying gently beneath the ocean's surface. Employing meticulous hand-building techniques and intricate detailing, I draw inspiration from the allure of corals found on the ocean floor, as if they were delicately pulled from the depths of the sea. My work delves into the relationship between humans and the ocean, based on my own connection and emotional charge with this body of water. My focus lies in the captivating world of rockpools and the intertidal space.

260 x 260 x 290mm
White Stoneware Clay, Glassy Glaze
Made in Sydney Australia 
Please note: This item is available for studio collection, for freight options, please contact us at hello@millydent.com with your name, address & phone number.