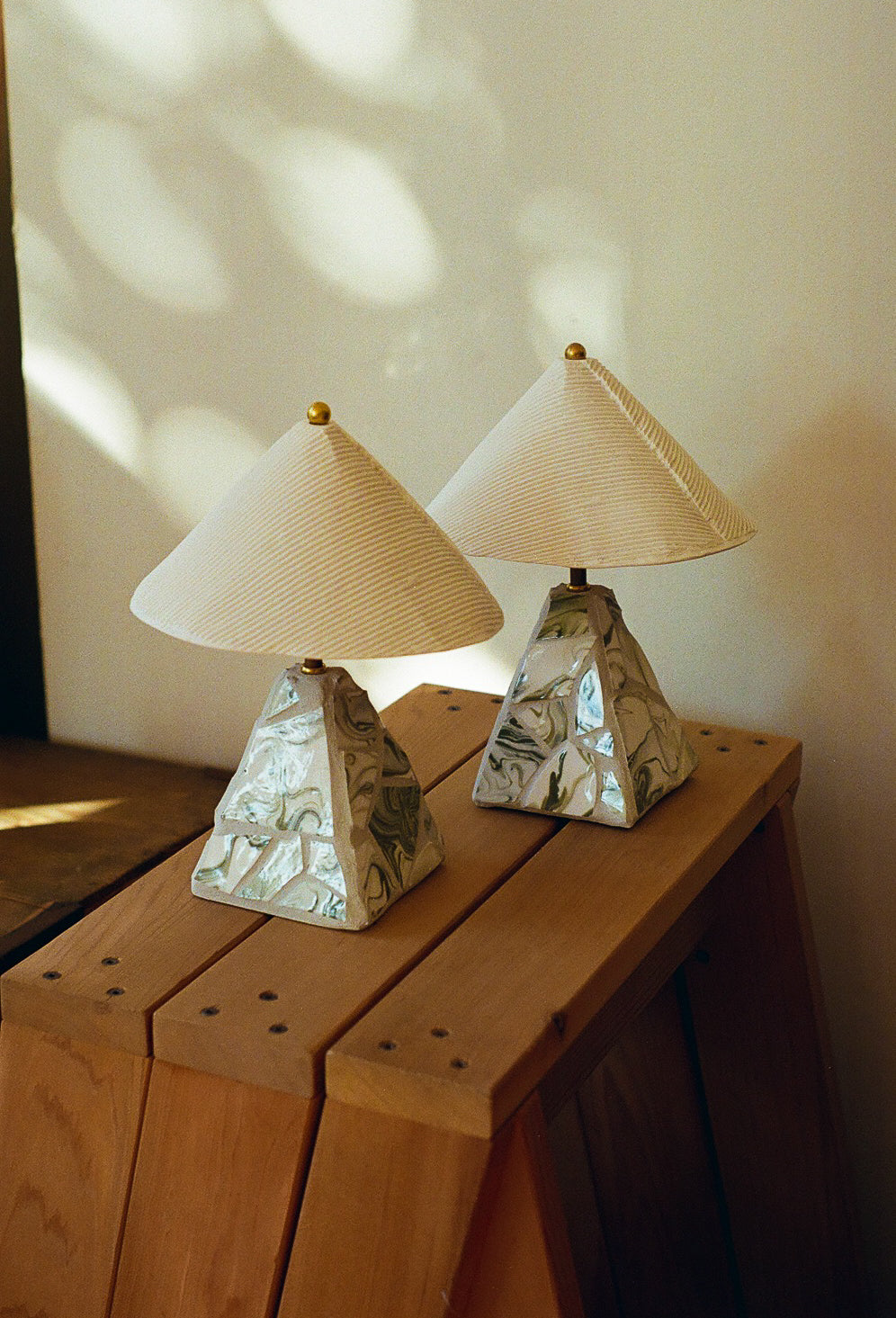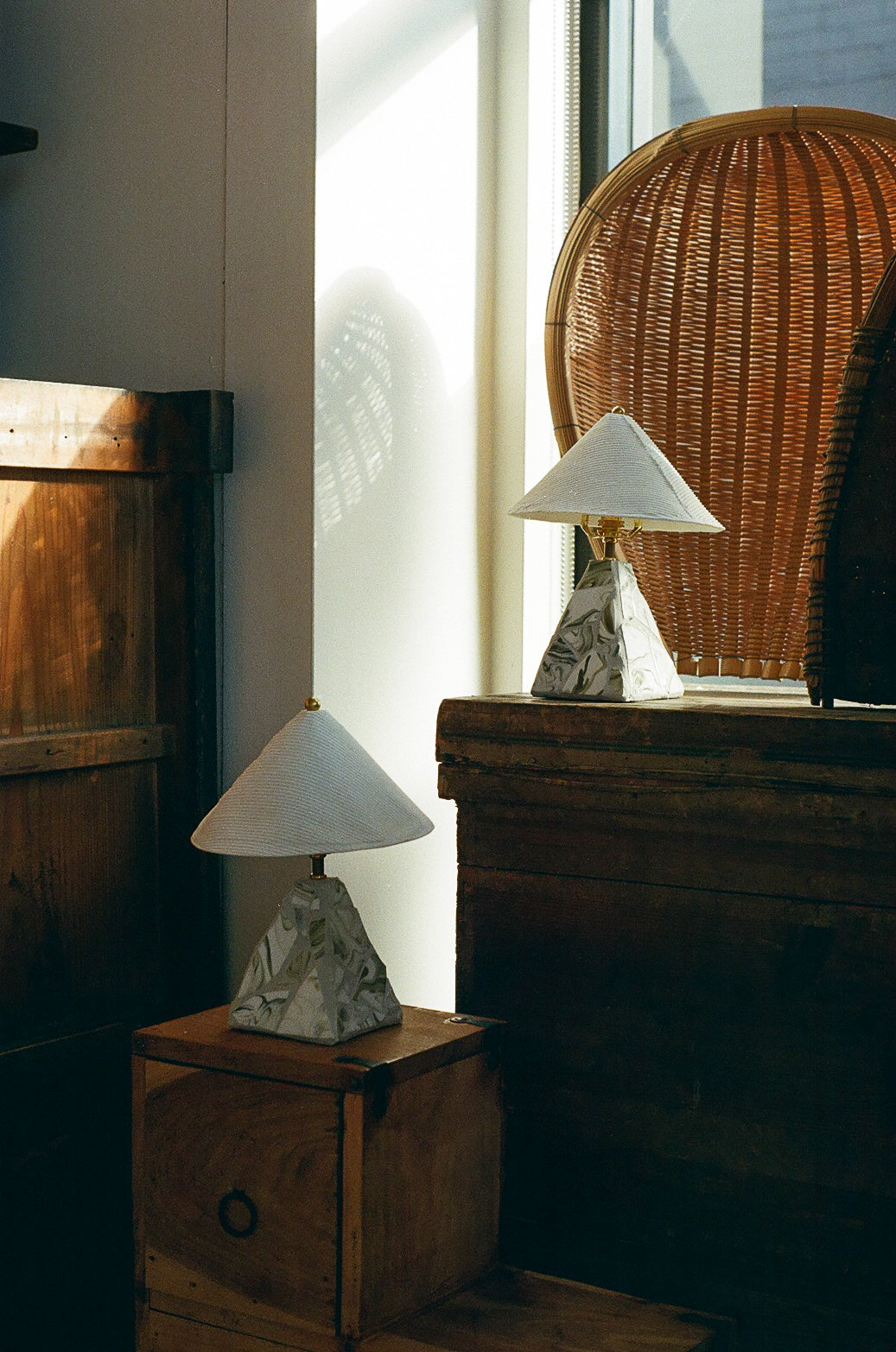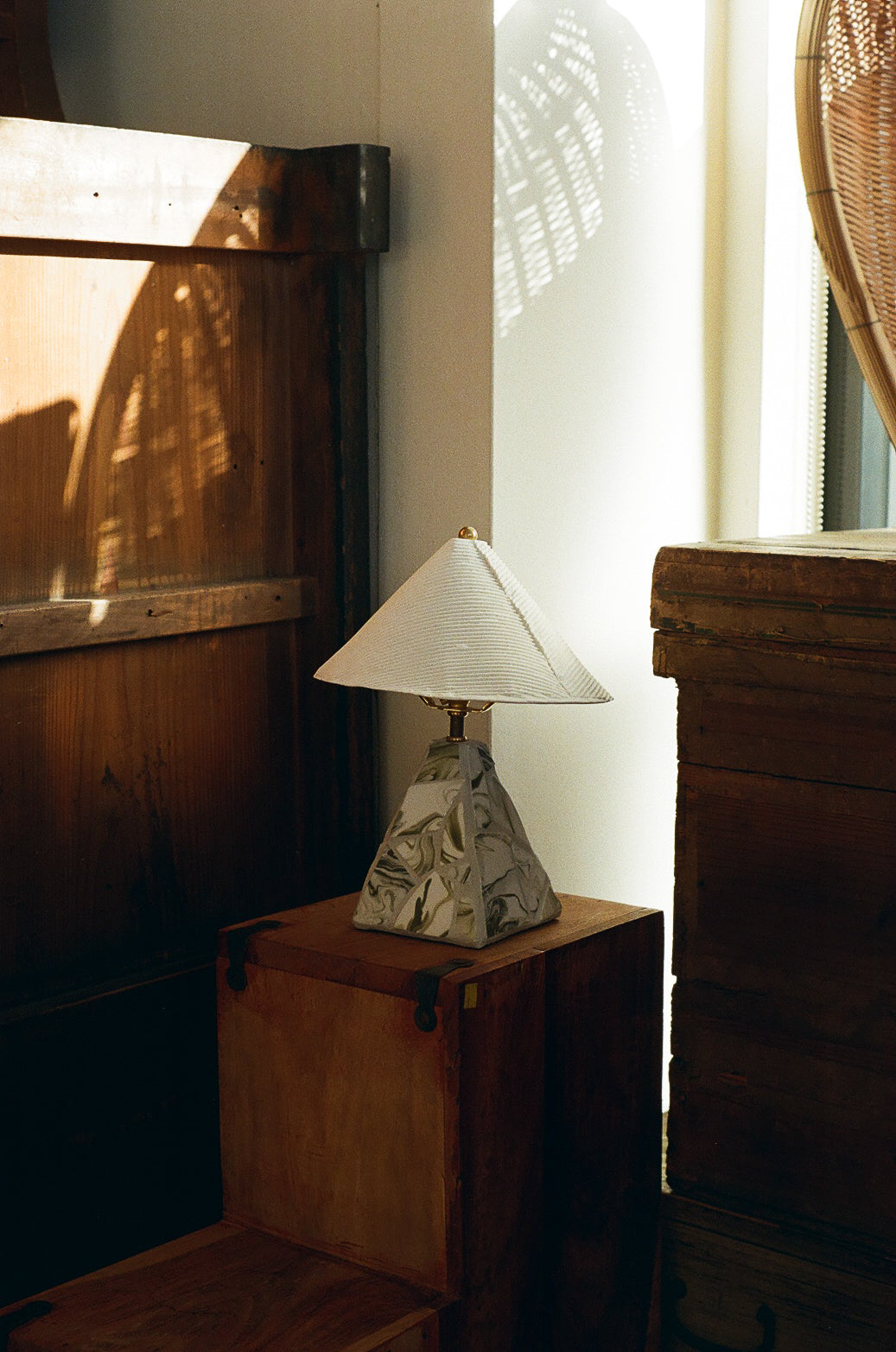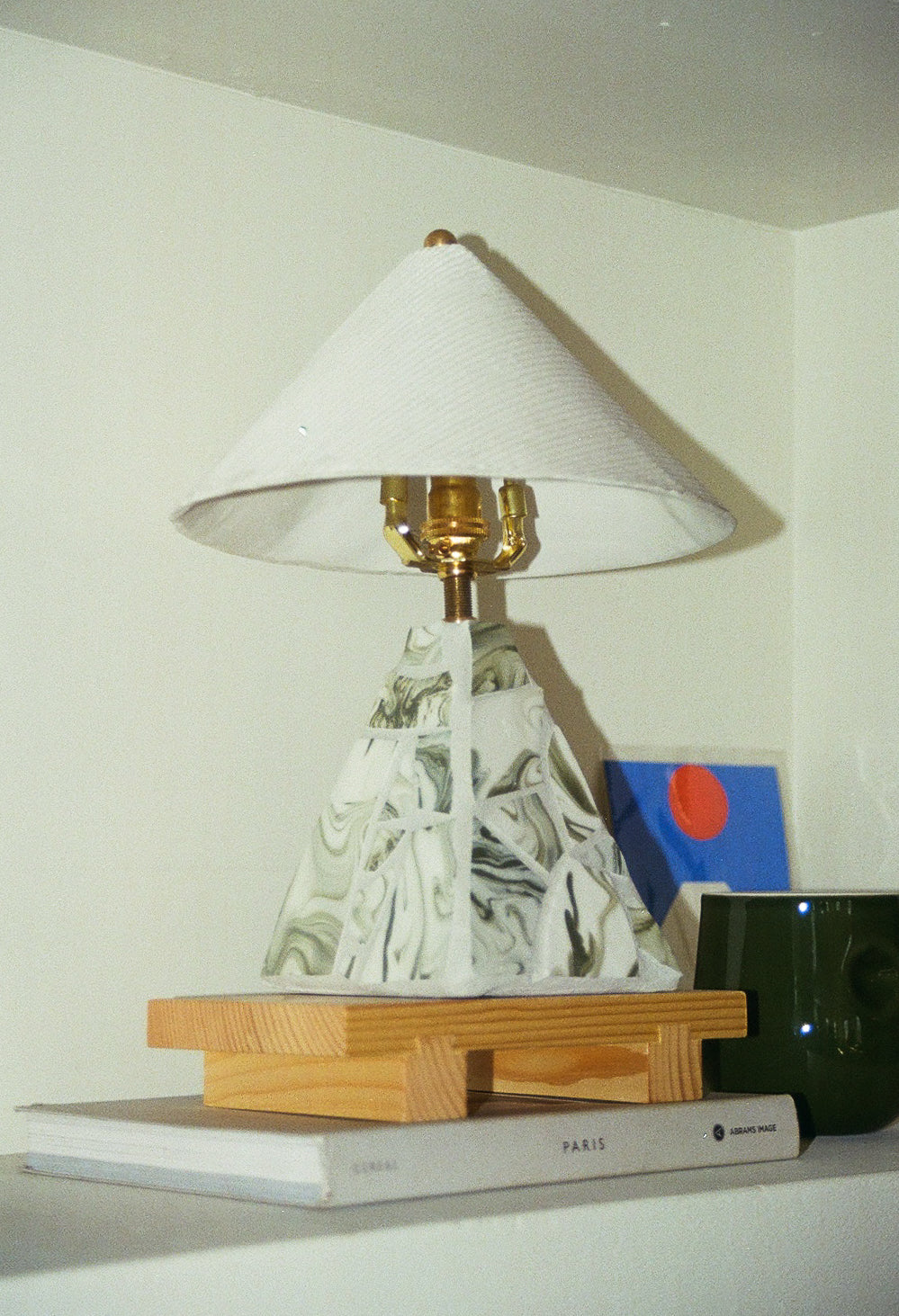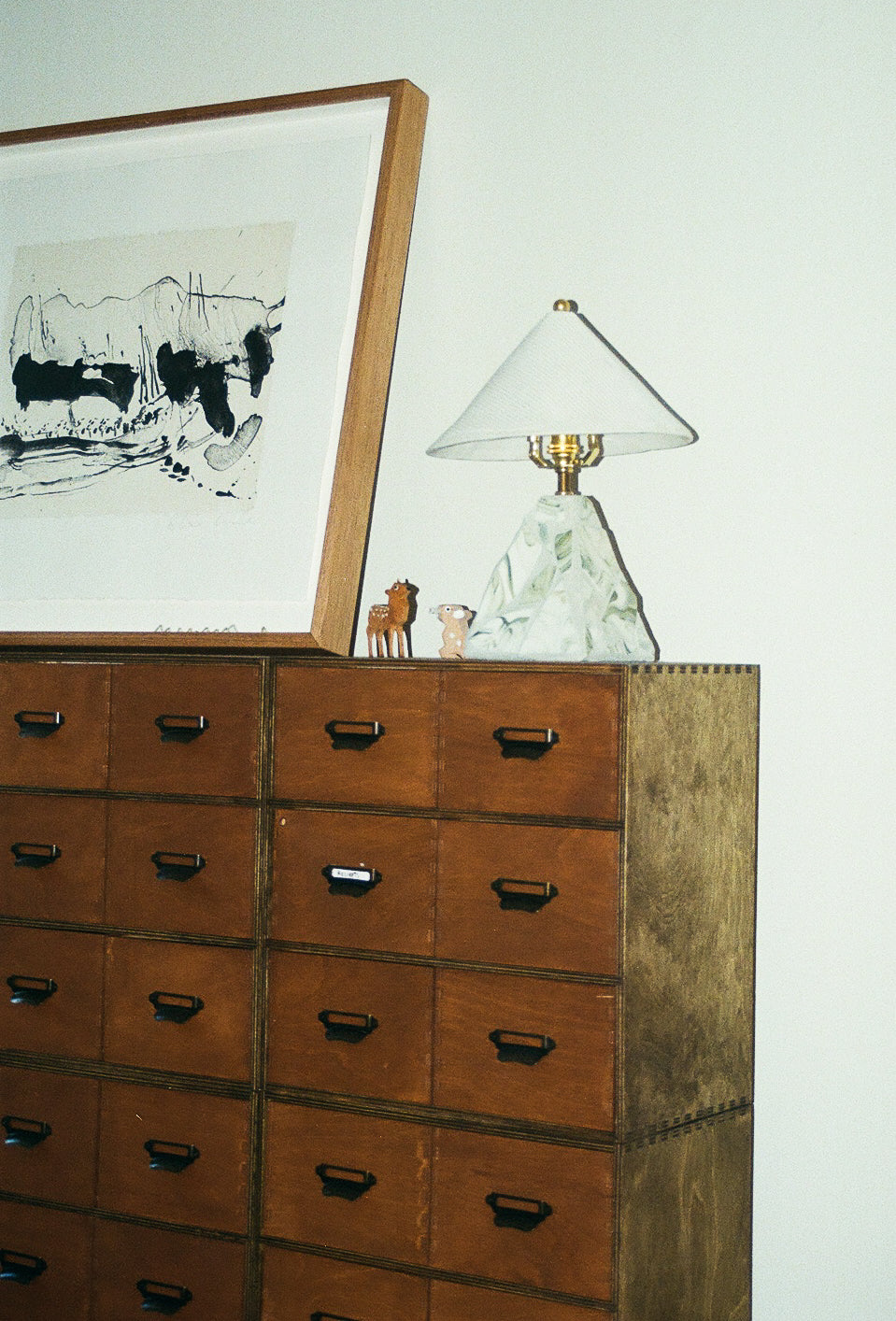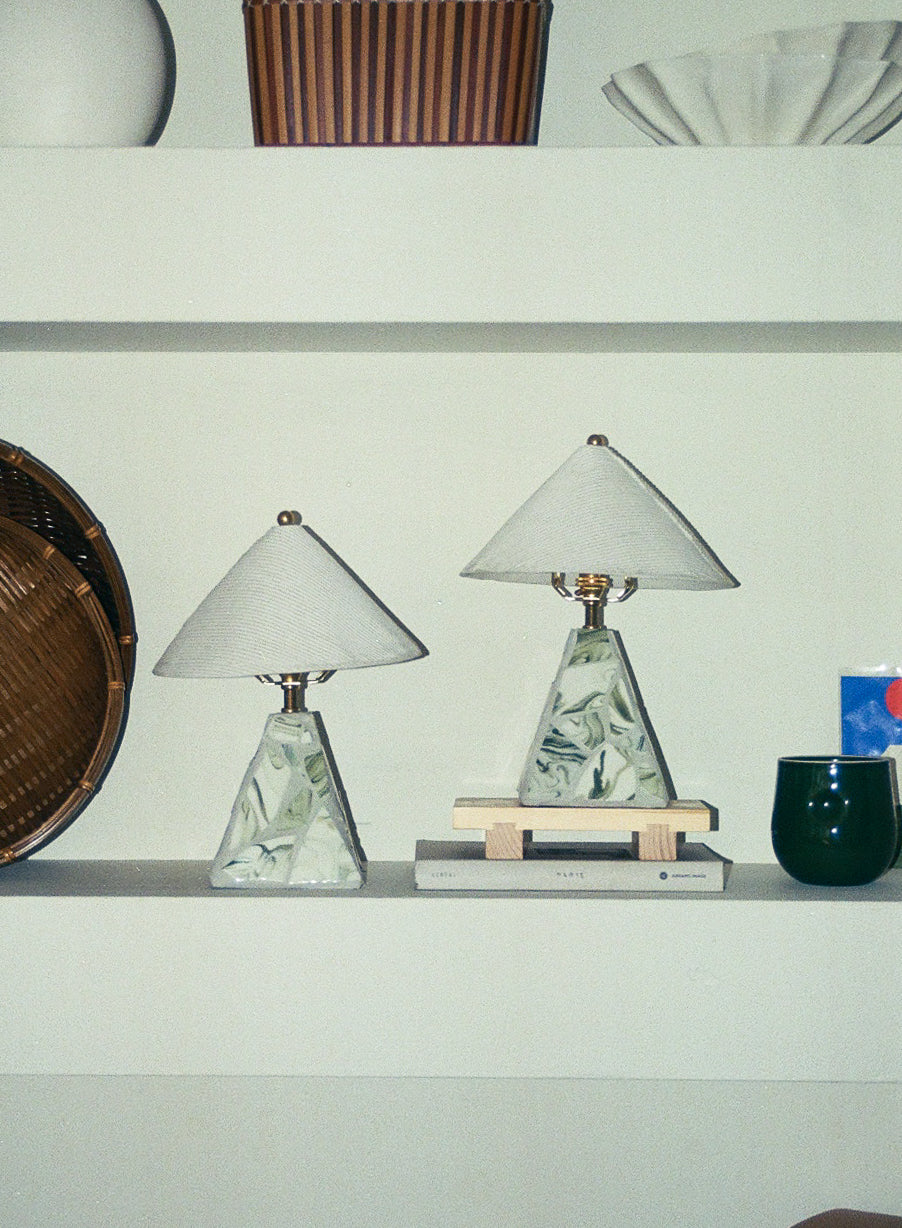 Lamp of the Month ~ Solstice Twin Glow
Solstice Twin Glow Lamps ~ a cute pair of lamps, handcrafted mosaic finish with green marbled shards, brass components and ribbed porcelain shade. Designed as a pair to enhance any space with their glow.
Compact in size, the Solstice Twin Glow lamps are ideal for smaller spaces or as bedside lighting. When illuminated, they emit a soft, gentle glow that creates a cozy and inviting atmosphere. The light filters through the ribbed porcelain shade, casting intricate patterns and shadows on the surrounding surfaces. 
200 x 200 x 280mm
Stoneware Clay, Australian Porcelain & Clear Gloss Glaze, Brass Lamp Components, Linen Flex Cable
Made in Sydney, Australia
*2W Pilot LED Light Bulb (B15) in Warm White