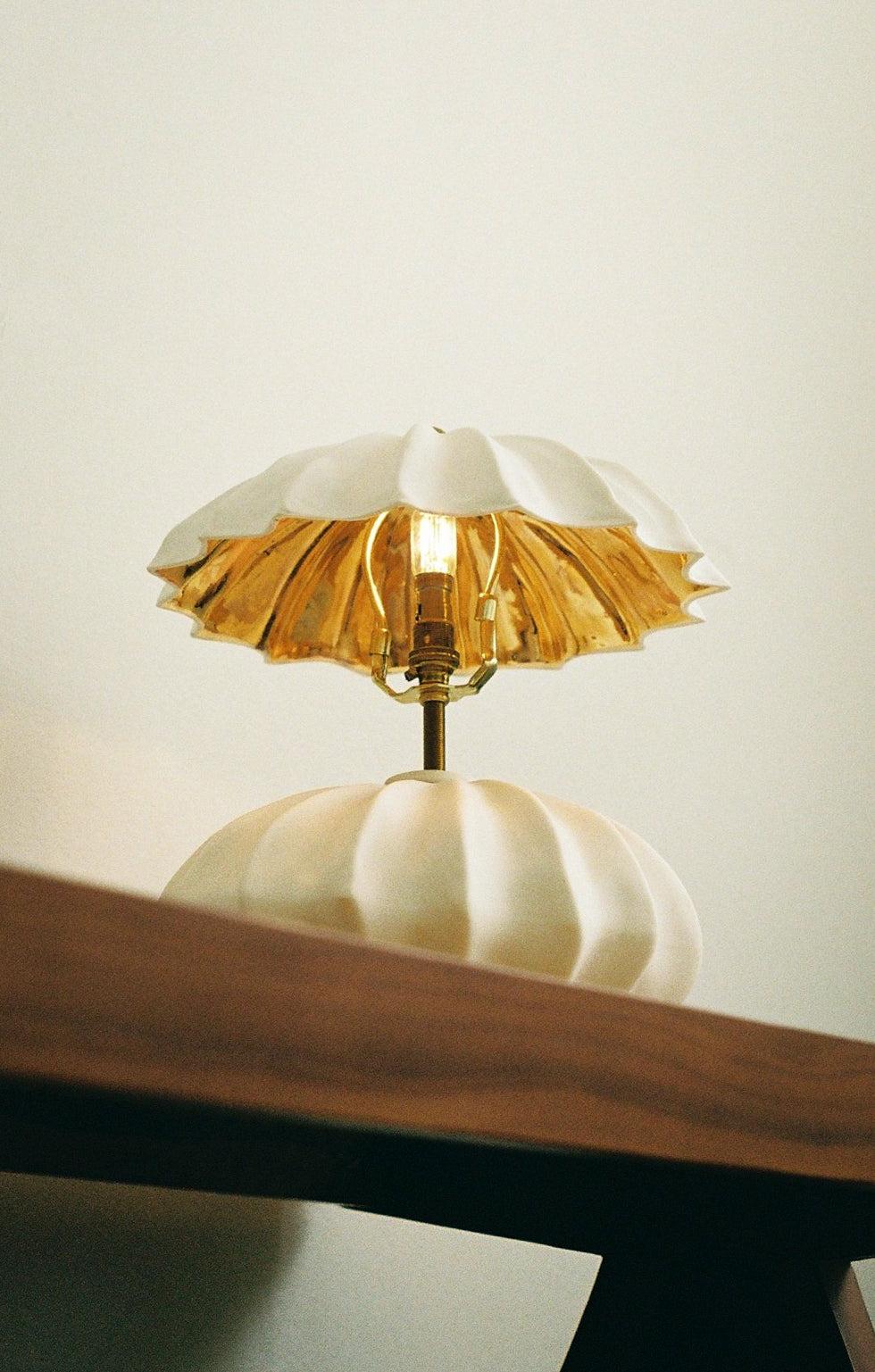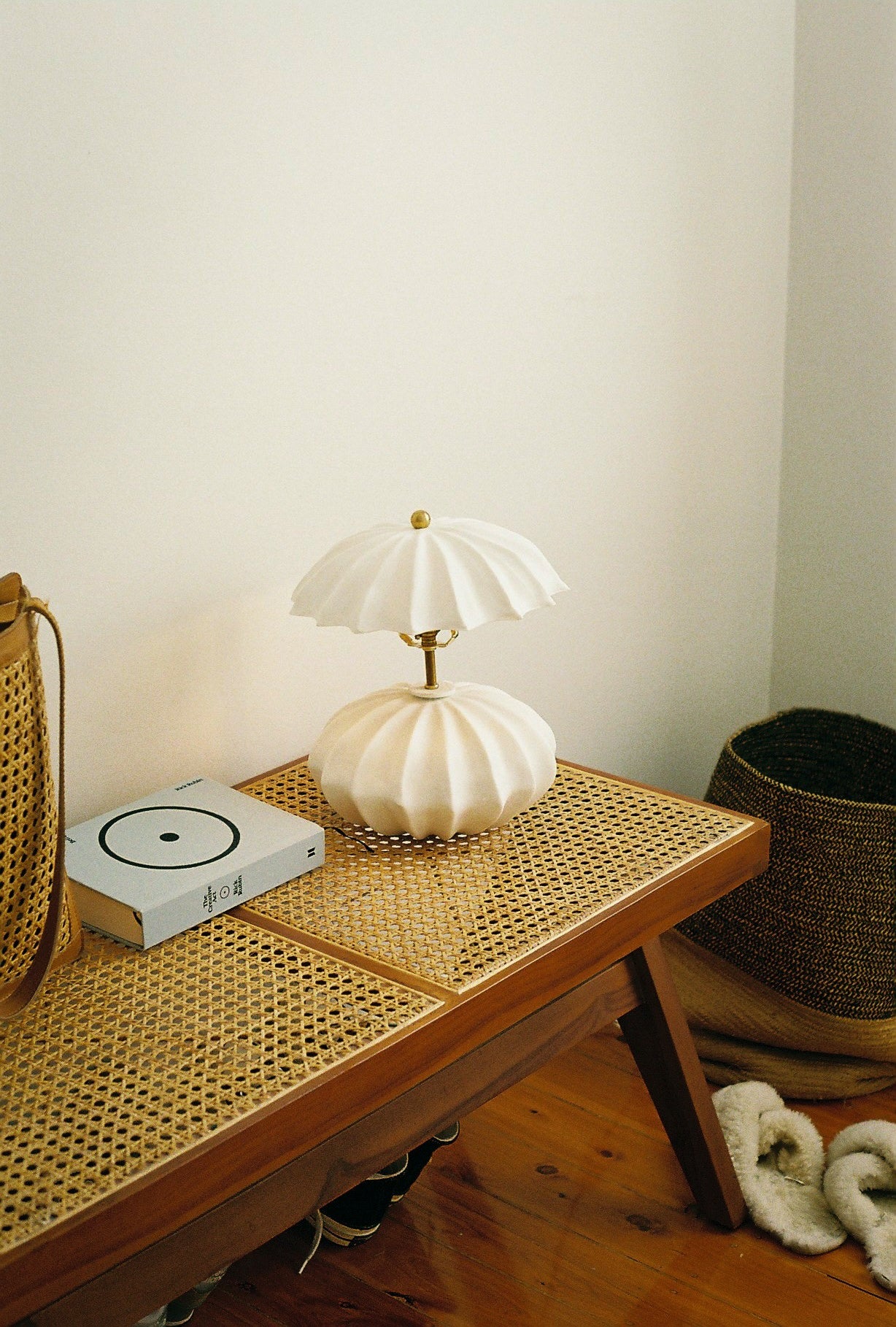 Lamp of the Month ~ Midas Lamp
Introducing the latest addition to Milly Dent's Lamp of the Month series - the Midas Lamp. This lamp features a gold lustre finish and is inspired by the myth of King Midas and his golden touch.
The lamp boasts curves with a gold lustre finish adding texture and a golden layer to the porcelain clay, providing a perfect platform to bounce warm light off. 
The Midas Lamp is a one-of-a-kind creation. Experience the allure of the Midas Lamp, a functional sculpture that pays homage to a legendary story.
250 x 250 x 300mm
Australian Porcelain & Clear Gloss Glaze, Brass Lamp Components, Linen Flex Cable
Made in Sydney, Australia
*2W Pilot LED Light Bulb (B15) in Warm White