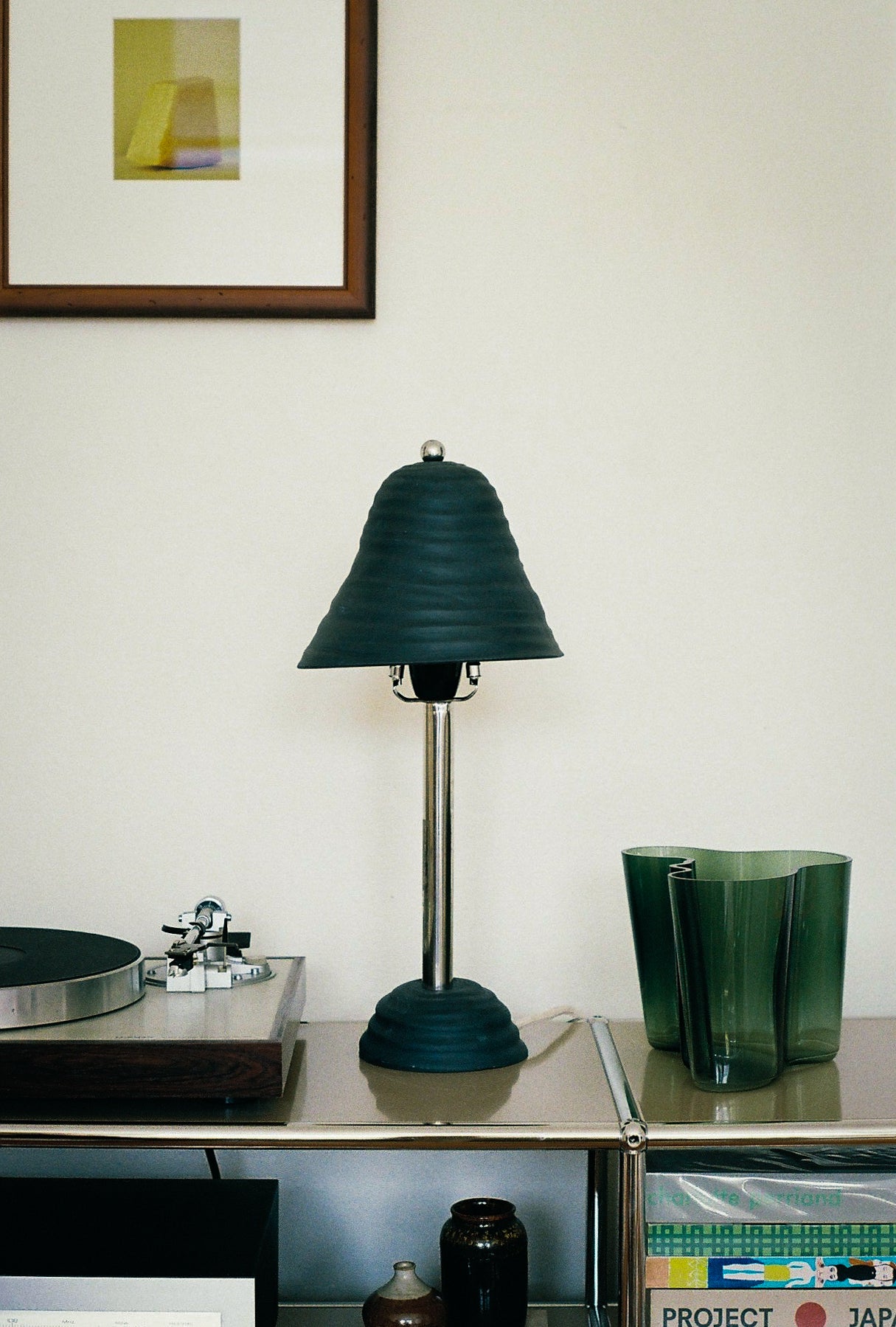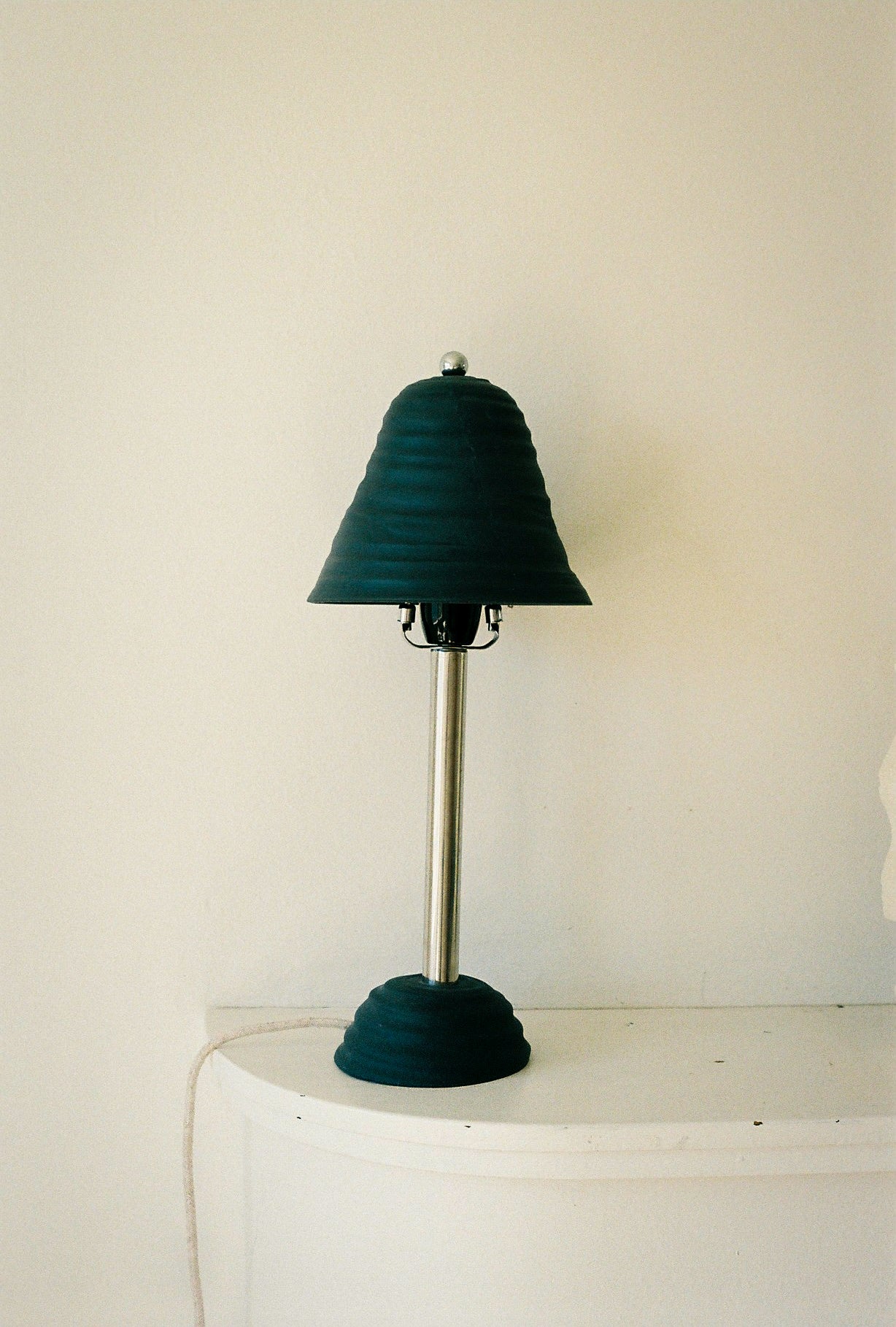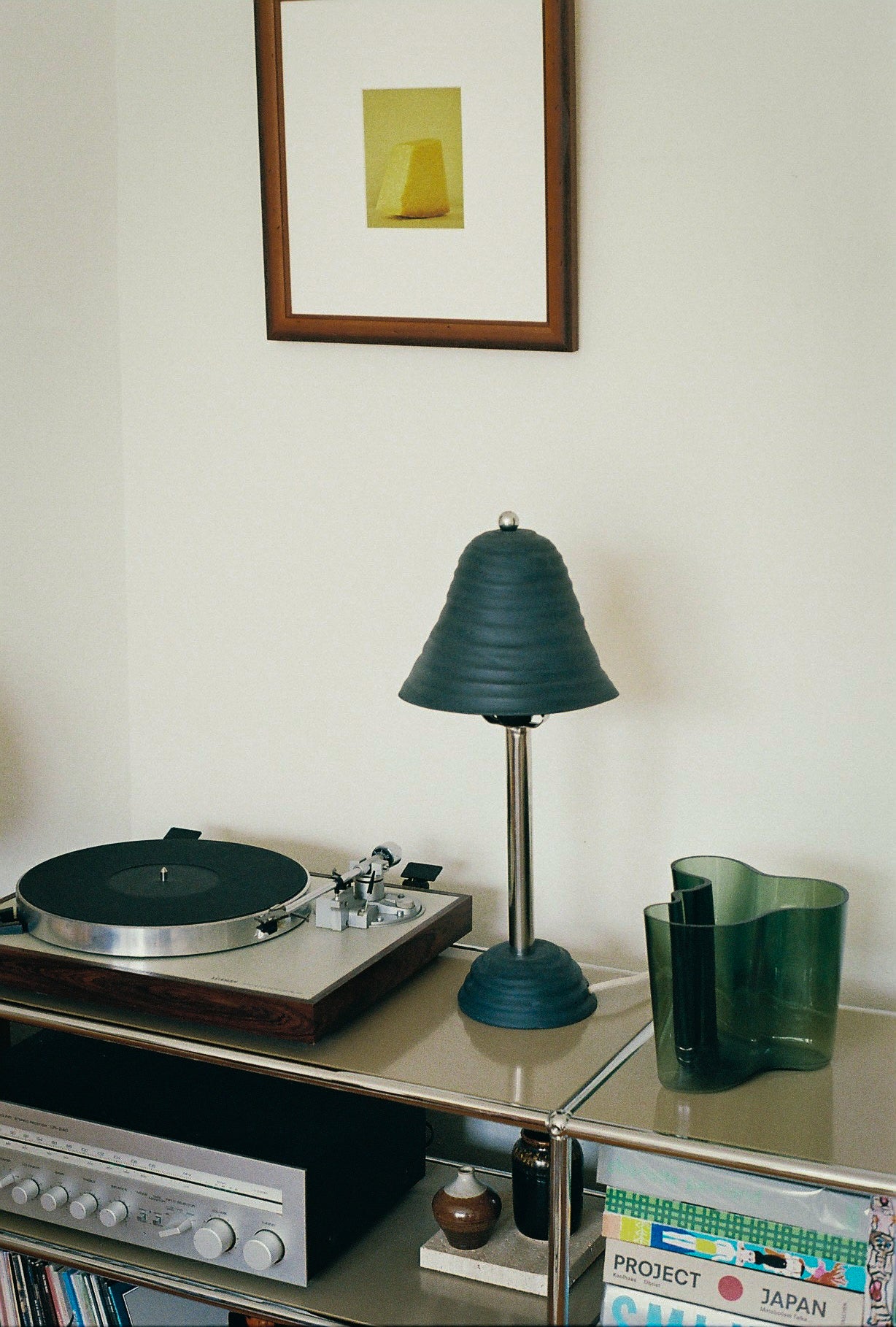 Lamp of the Month ~ March Equinox
Experience handmade craftsmanship with Milly Dent's newest project, Lamp of the Month. A challenge allowing Milly to unleash creativity by designing and handcrafting unique clay lamps while exploring the endless possibilities of light and clay.  
The very first lamp in the series, the March Equinox Lamp, uses black pigmented porcelain creation with chrome piping, a ceramic lamp holder, and a linen flex cable. With its unique blend of materials and attention to detail, this lamp is a statement design piece that will add a touch of elegance to any room.
As March is a time of transformation and growth, the Lamp of the Month embodies the spirit of letting go of what no longer serves us and embracing new possibilities through it's spiraling shade and warm glow within.
This porcelain lamp has downwards illumination, and washes its base with warmth to create a soothing, tranquil atmosphere. All pieces are fully fitted with high quality electrical components and tagged and tested. This is a handmade product, there will be small variations to each piece and should be celebrated as a genuine reflection of the process in which the piece was made.
This is a one- off lamp, only one will ever exist <3
500 x 220 x 220mm
Australian Porcelain, Black Pigment Natural Linen Flex Cable, Porcelain Lamp Holder, Lighting Components
Made in Sydney, Australia